So many friends and family to celebrate with. Abby was treated like a princess for a day. Ok...who am I kidding, she is a princess everday. Abby got an over abundance of toys, that should keep her busy till Christmas. She had lots of little friends to celebrate with and they all had fun playing in the play room and running around the house. Thank you to all our family and friends that made if over for Abby's party!!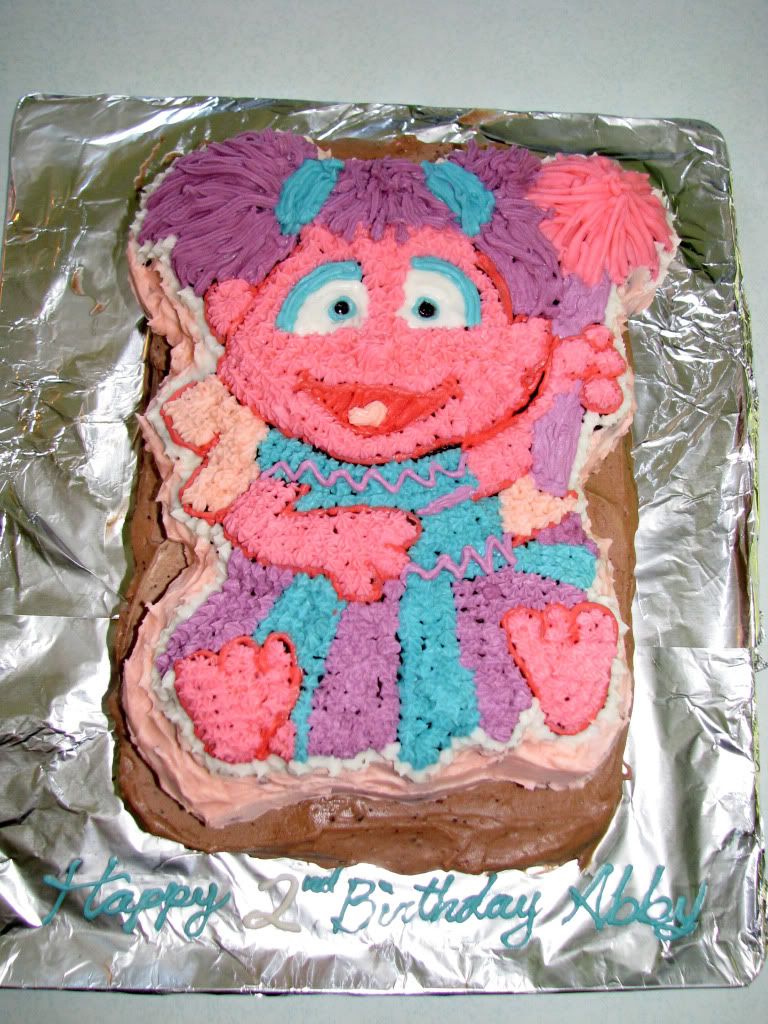 The cake, I would have to say, I am not impressed with my work this year. Last year, was a much better work of art. It might not look the best, but the taste was to die for. I used the cake recipe that I posted on my blog back
here
, a couple weeks back.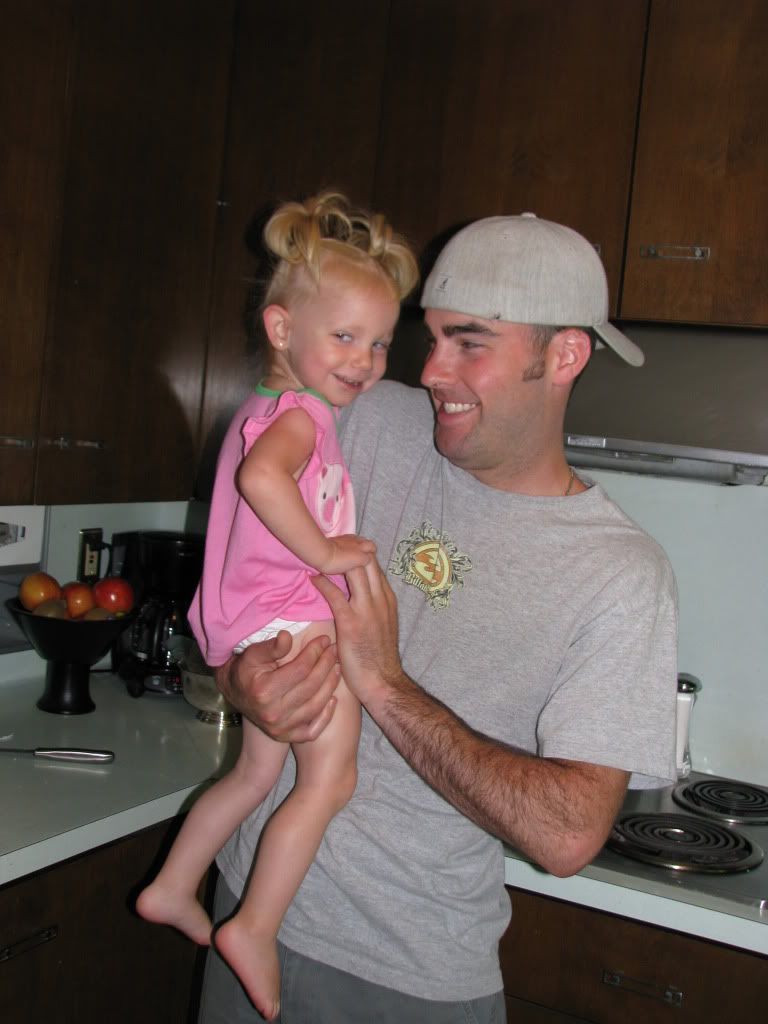 Uncle Kyle came over a little bit early, so he got some extra Abby time in...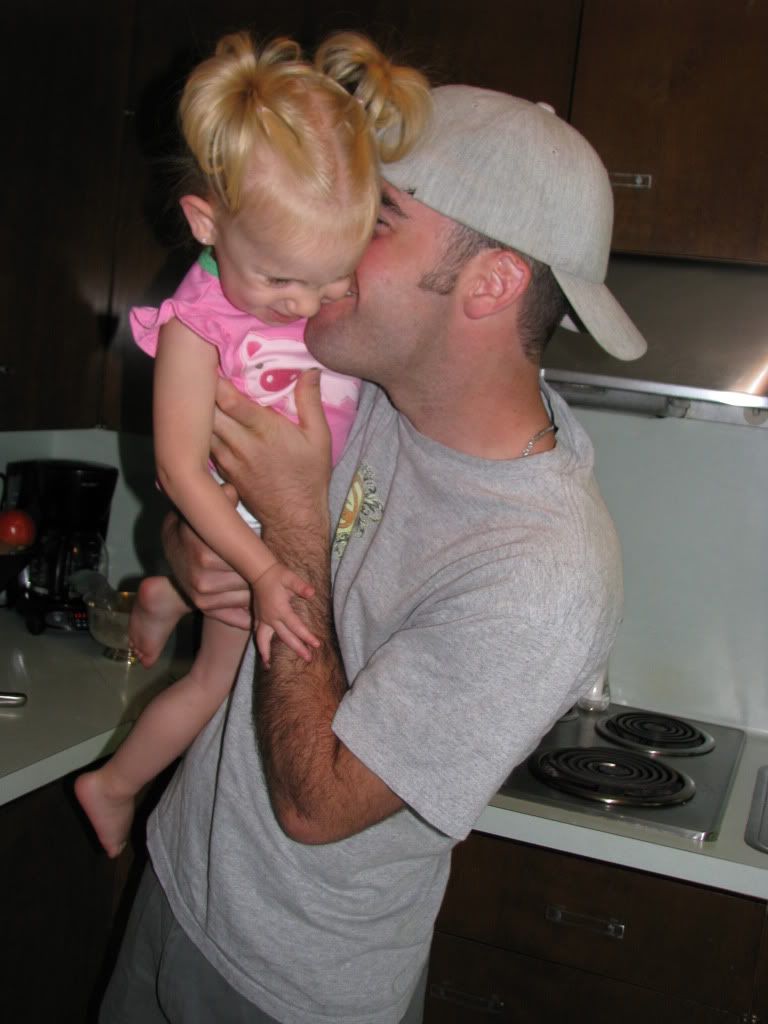 ...and a few extra Abby kisses too!
Abby went downstairs to the kids bathroom, carried this stool all the way up the stairs, set it up in front of this counter...all for some M&M's.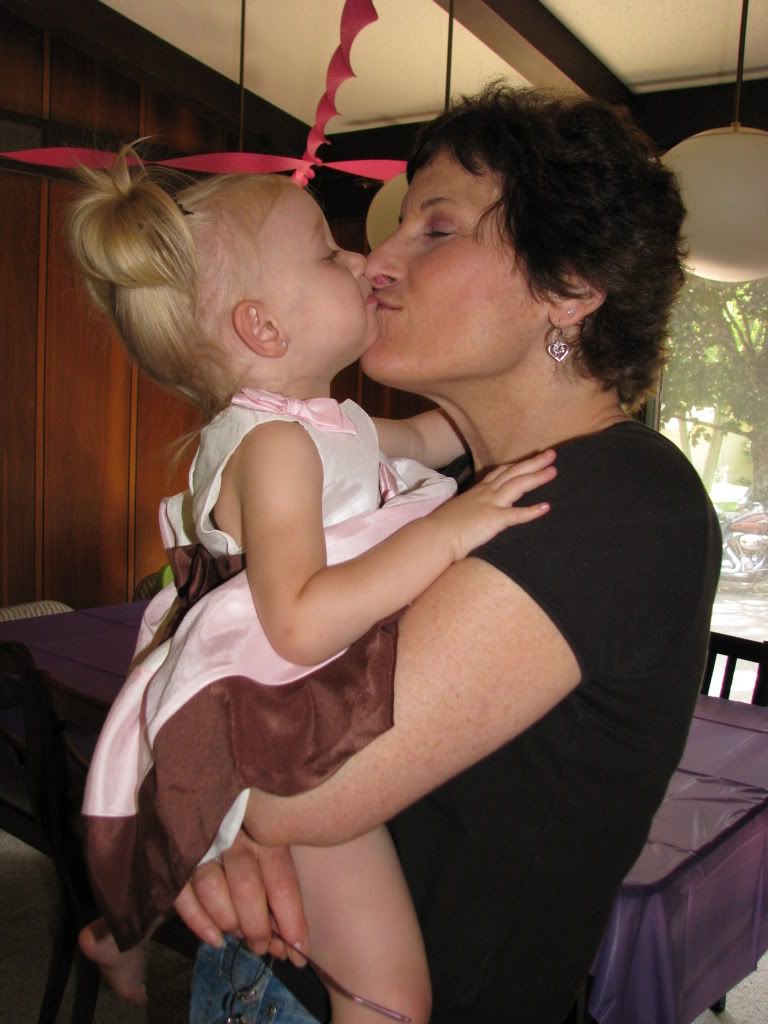 Grandma "vroom" was lucky and got some kisses too!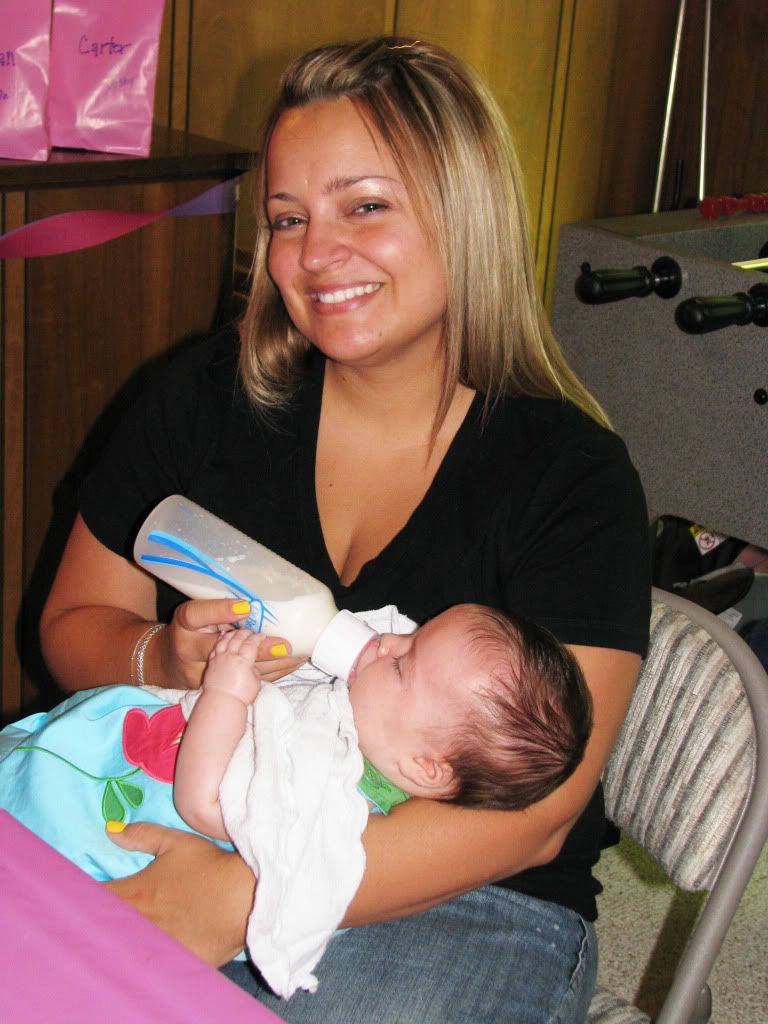 My beautiful best friend Jessica and her newest addition...Camryn at 3 months old.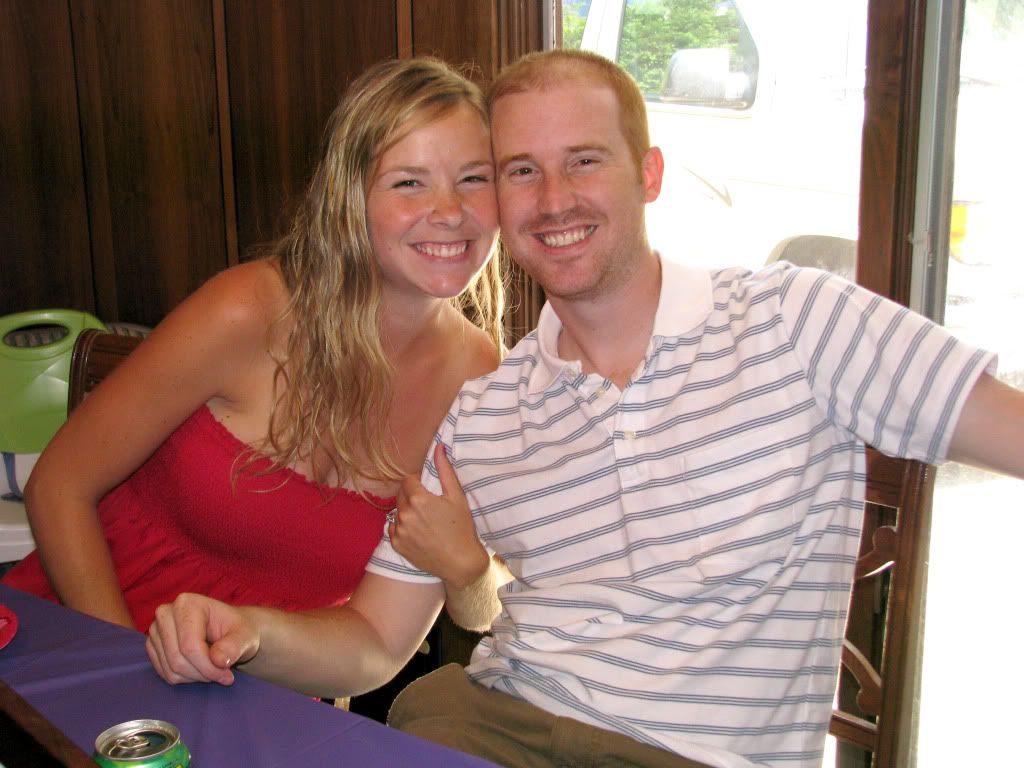 Katie and Adam...2 1/2 months and counting till these two tie-the-knot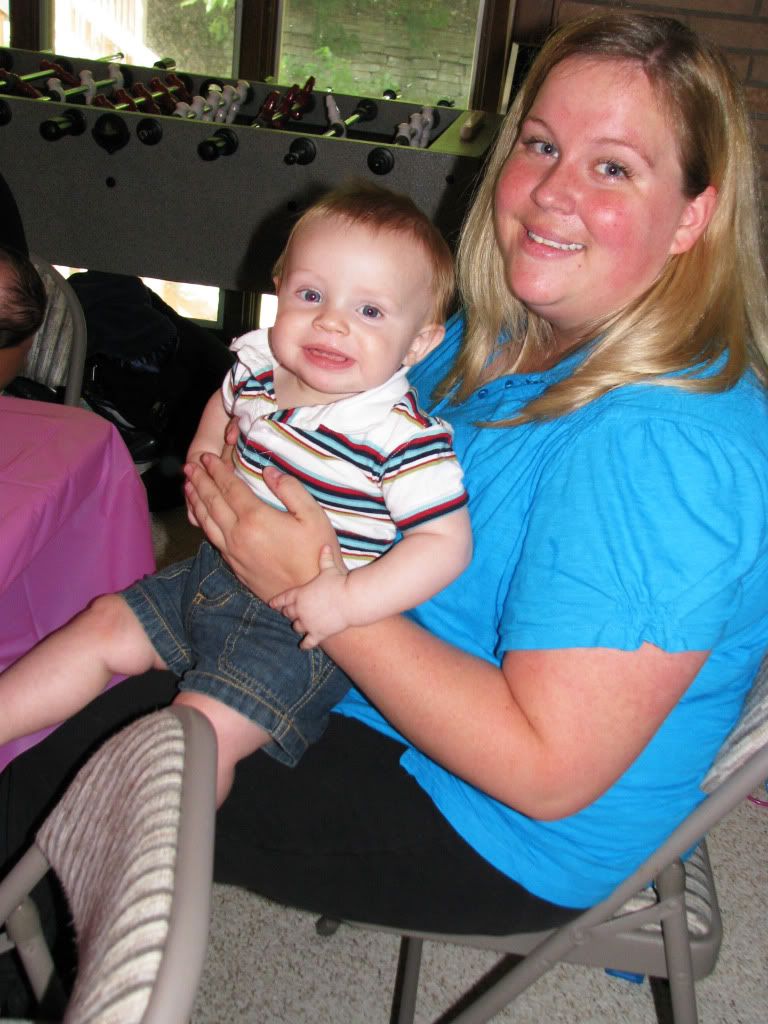 Jalen and her little man Wilder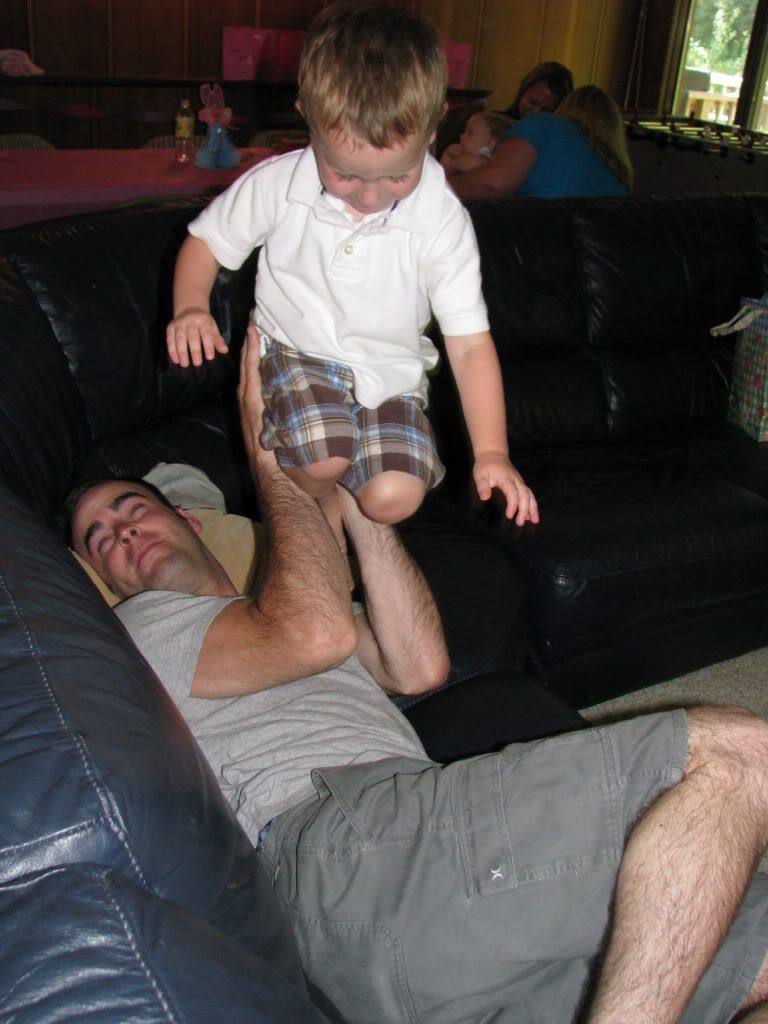 Chase decided that uncle Kyle was a good jumping pad. Uncle Kyle thought otherwise, after a few jumps.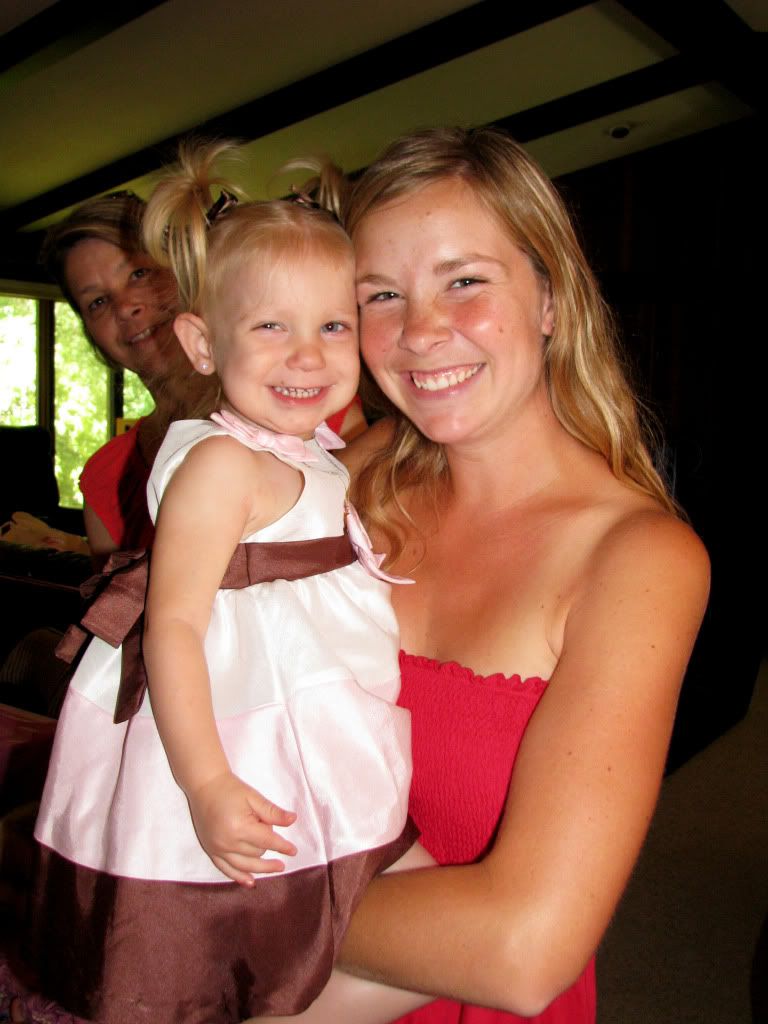 The birthday princess and her auntie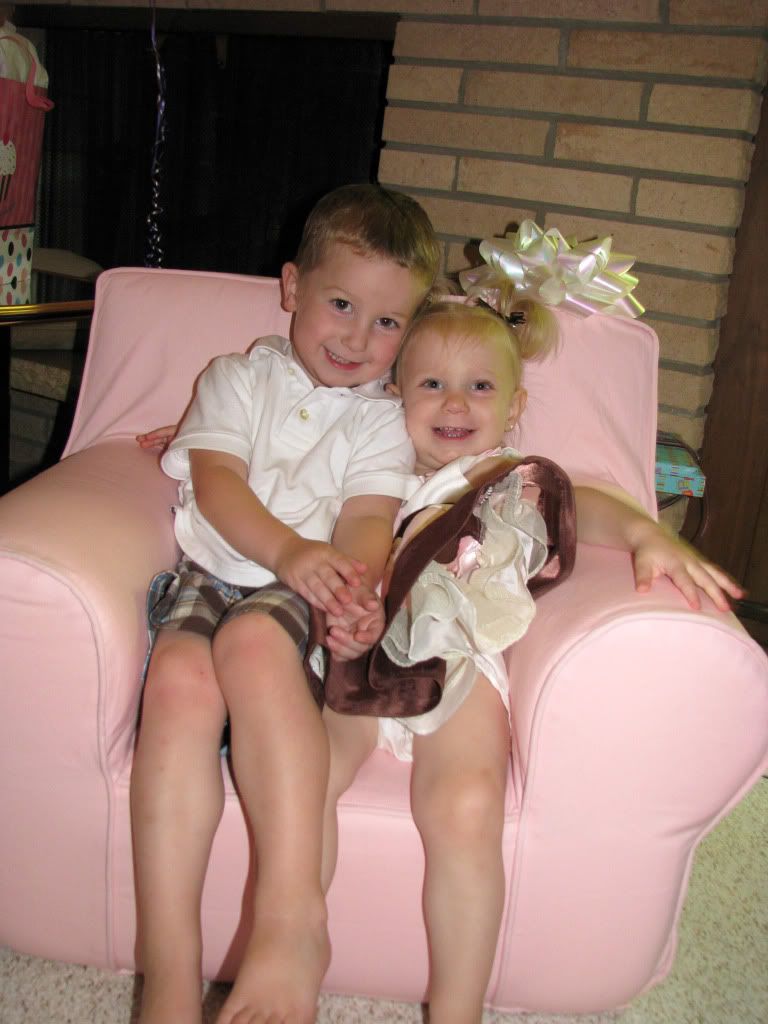 Chase and Abigail testing out Abby's new chair that she got for her birthday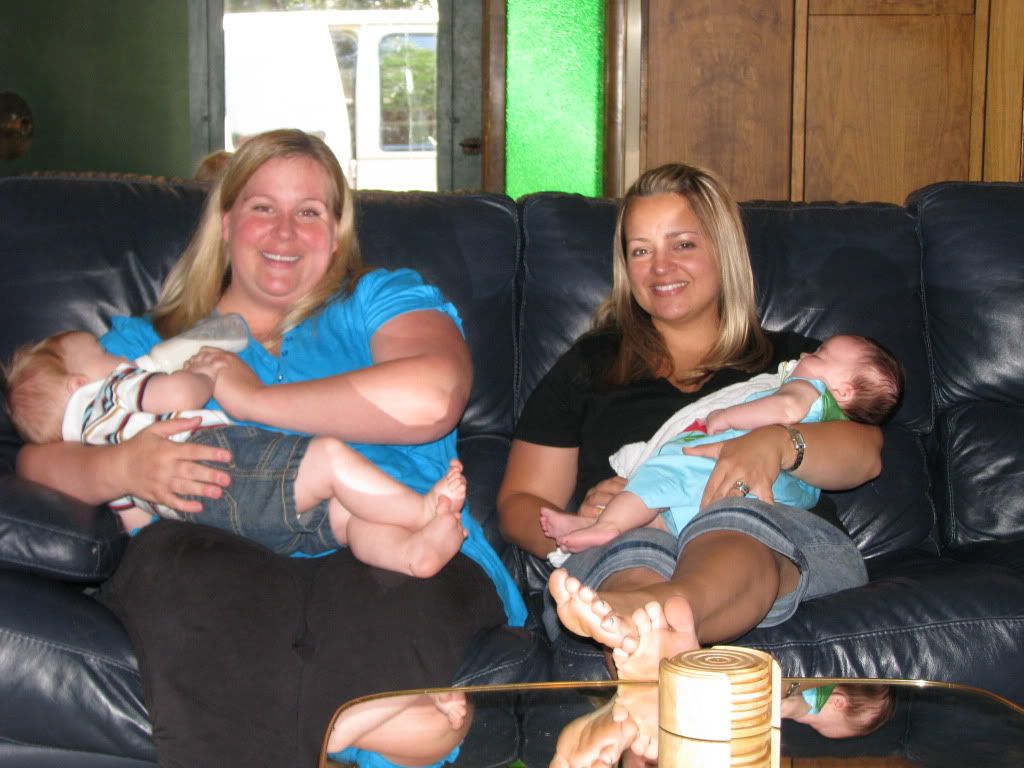 Mommies and their babies! Too cute!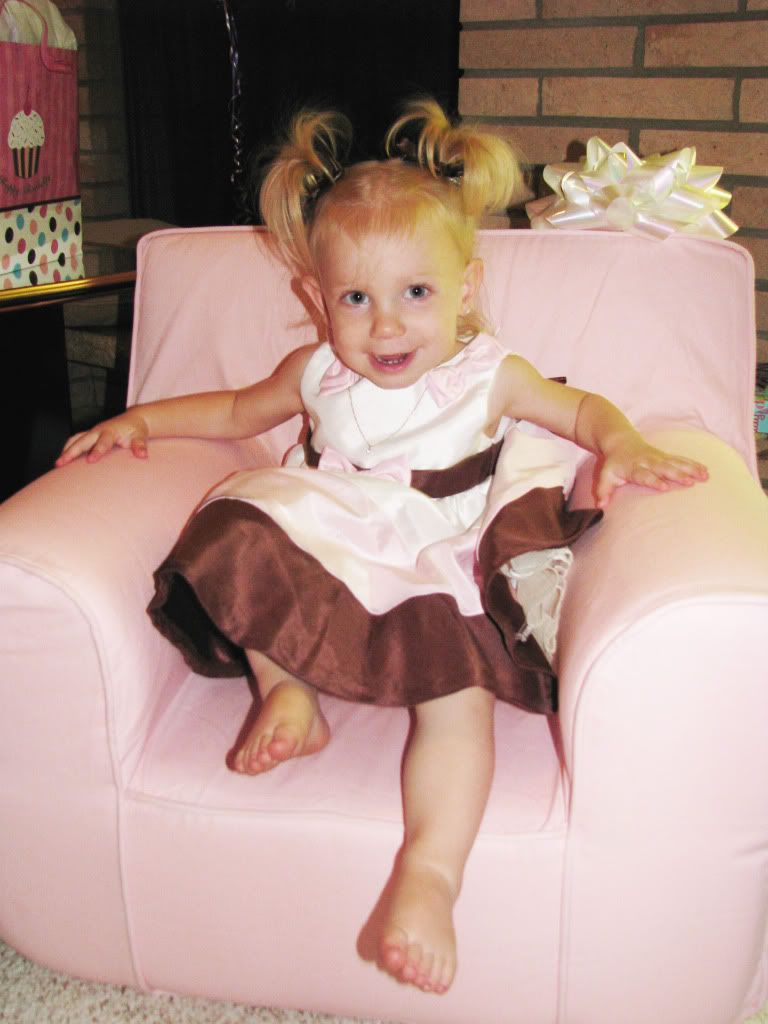 Abby in her chair, that she just loves!
Big brother helping her unwrap presents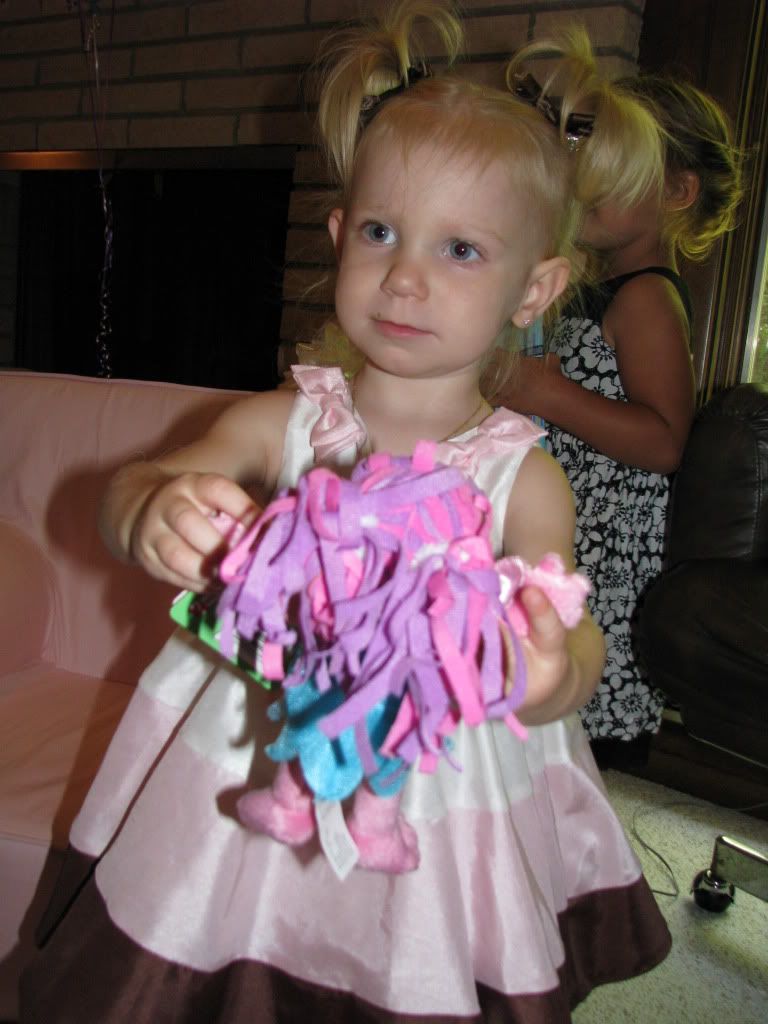 She got a new Abby Cadabby doll from her big brother
Abby had lots of friends to help her unwrap presents. Big brother Chase, Abby and Alex
More presents to unwrap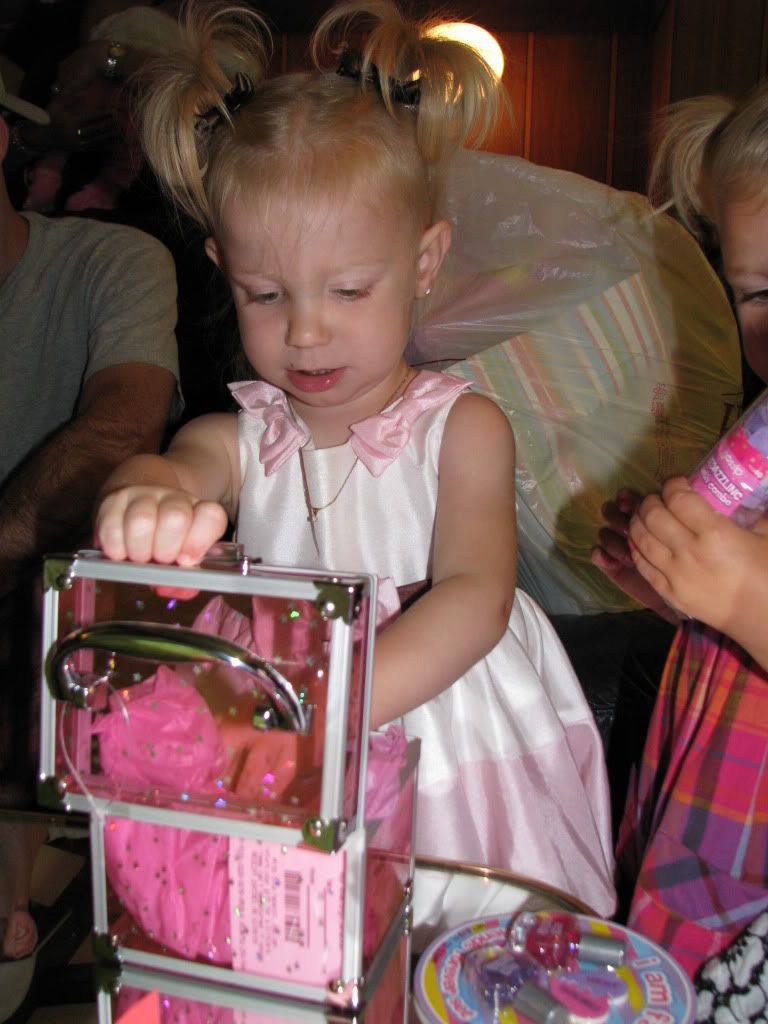 Nail polish and makeup from Alex. So fun!
Lulu gets the award for best outfit for the theme of the party! She just didn't want her picture taken. :)
Lulu is helping unwrap the presents with Abby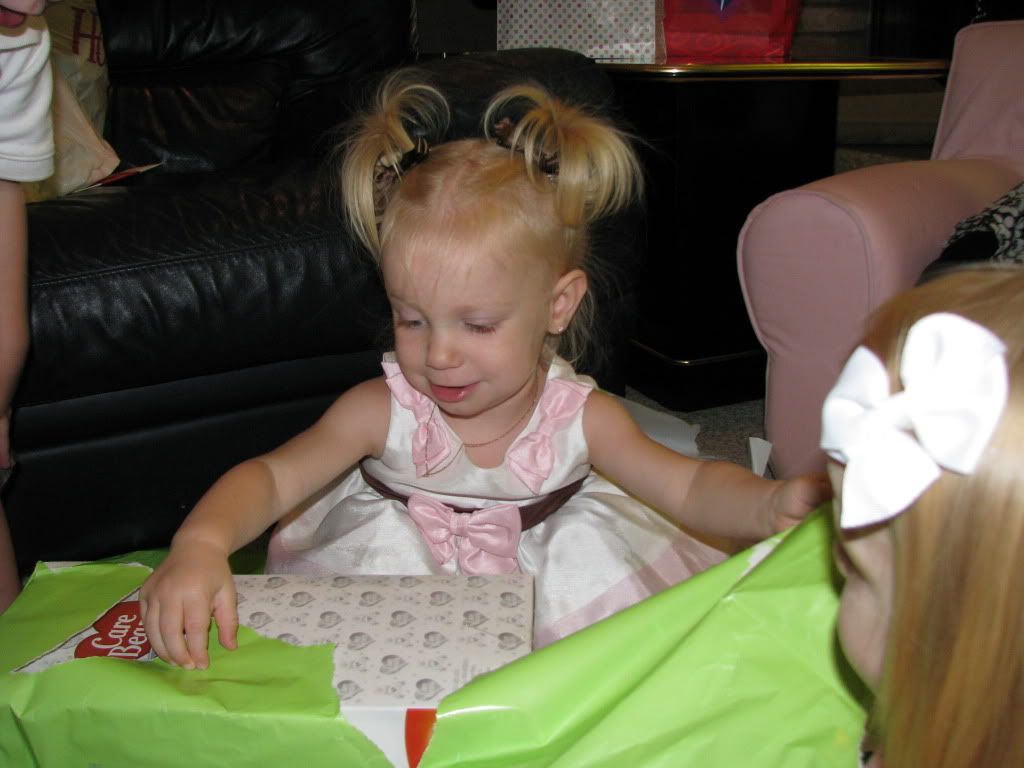 It is so much fun to tear off the wrapping paper!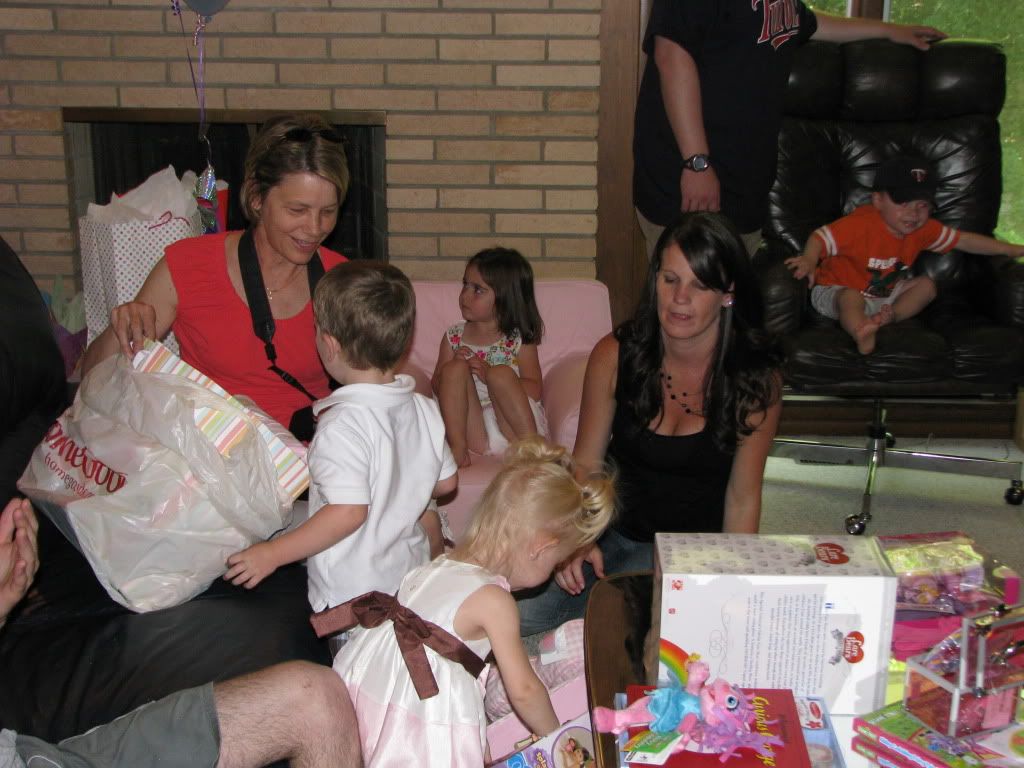 Busy, busy, busy!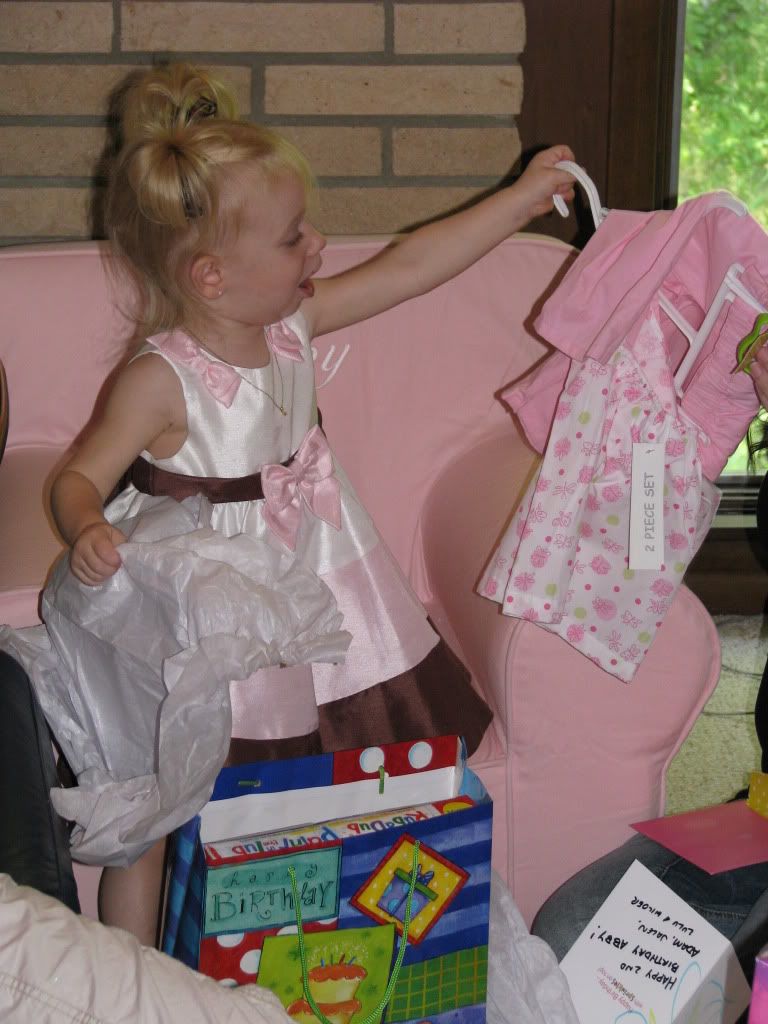 Add some clothes in the mix of all the toys
A cup with her name on it, perfect!
My little diva! Thanks Christy!
Bath toys! We love bath toys!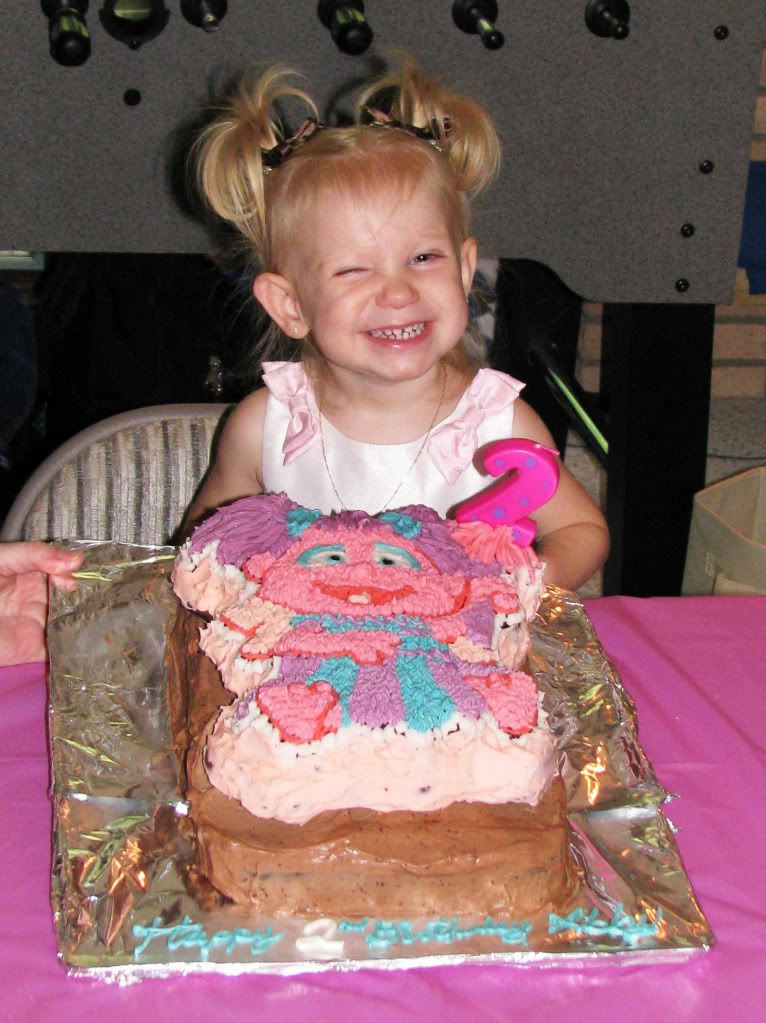 Abby and her Abby cake! She is so excited, only one eye could stay open with her big smile!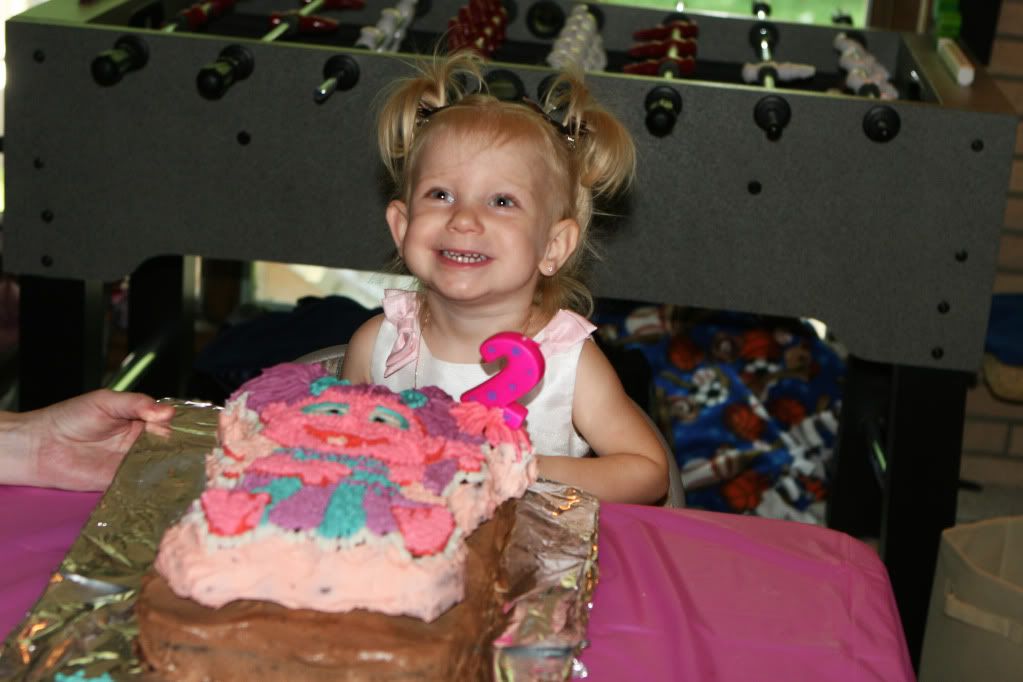 There we go, cute!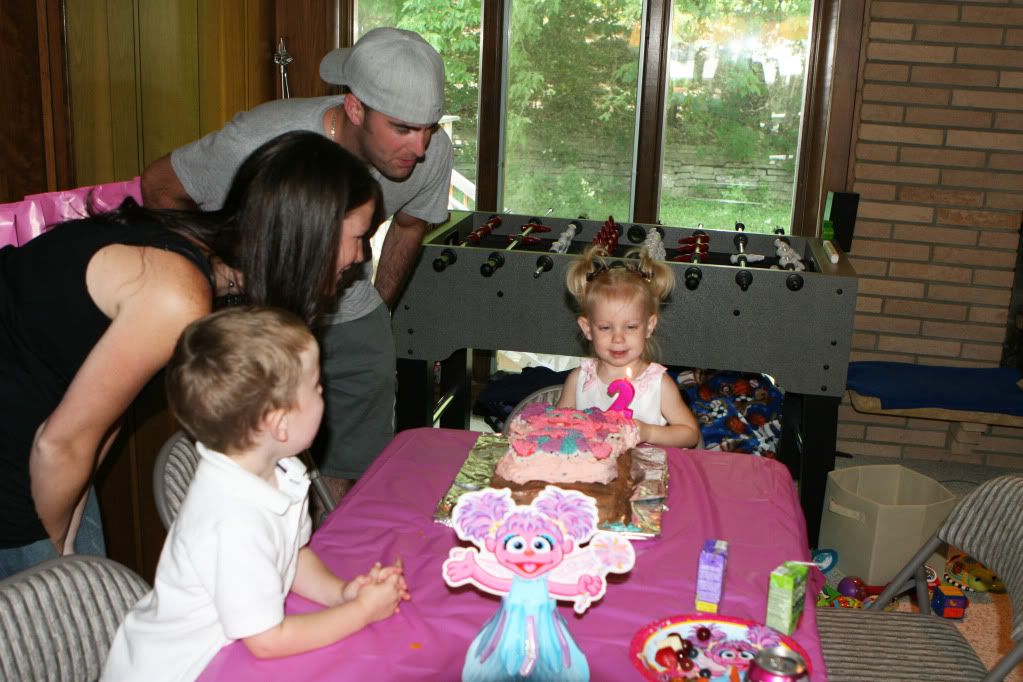 Singing Happy Birthday to Abby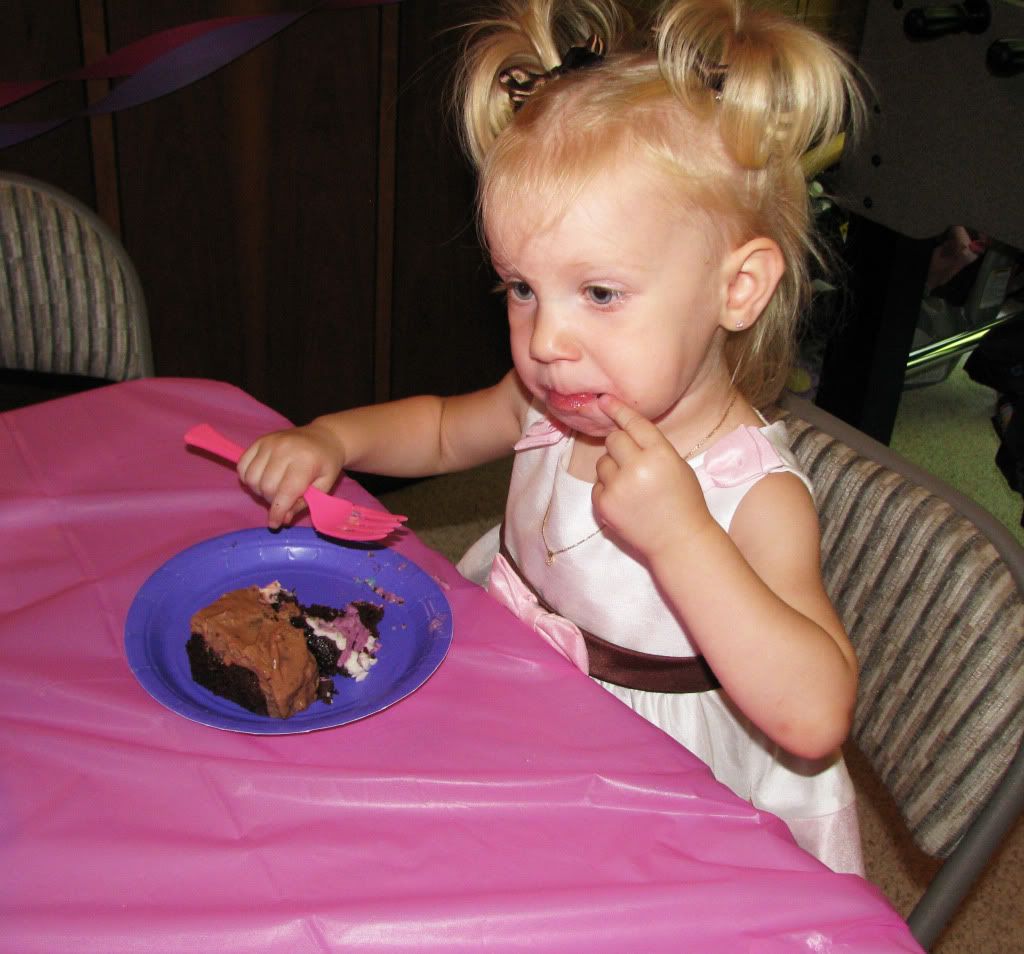 The cake was delicious!!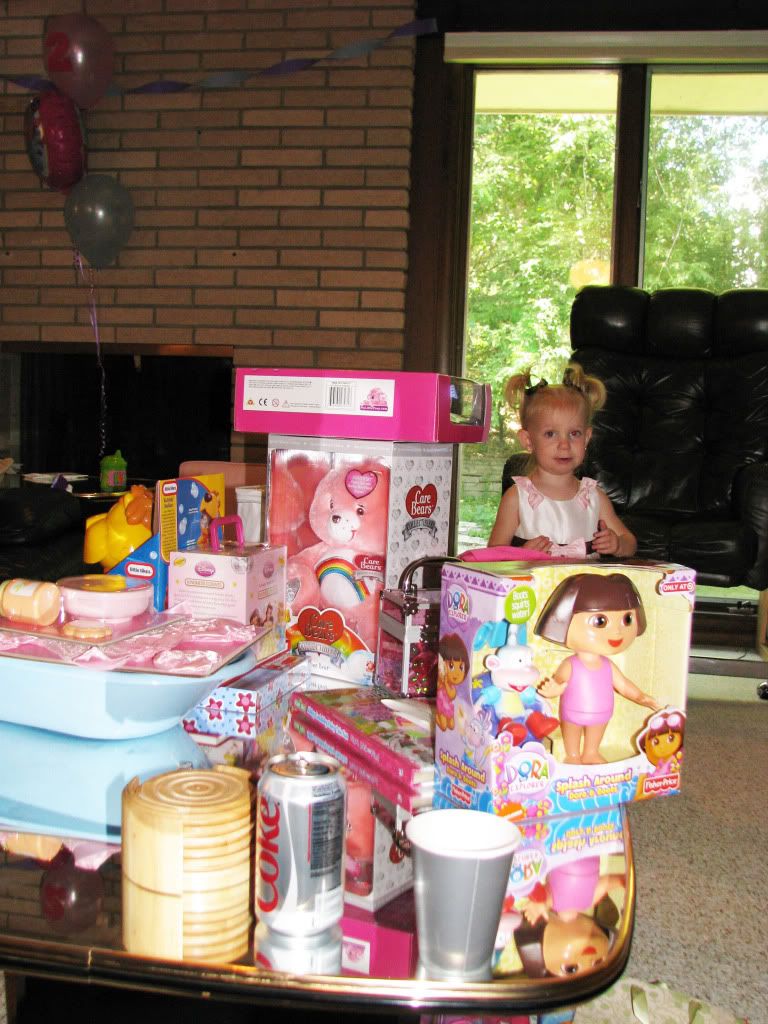 So many toys to play with!
Every year for the kids birthday, I make something or buy something that goes with the theme for people to sign, so the kids know who was at each of their birthdays. This is the 'Abby Cadabby' wand I made Abby this year. Everyone at the party signed it for her to keep!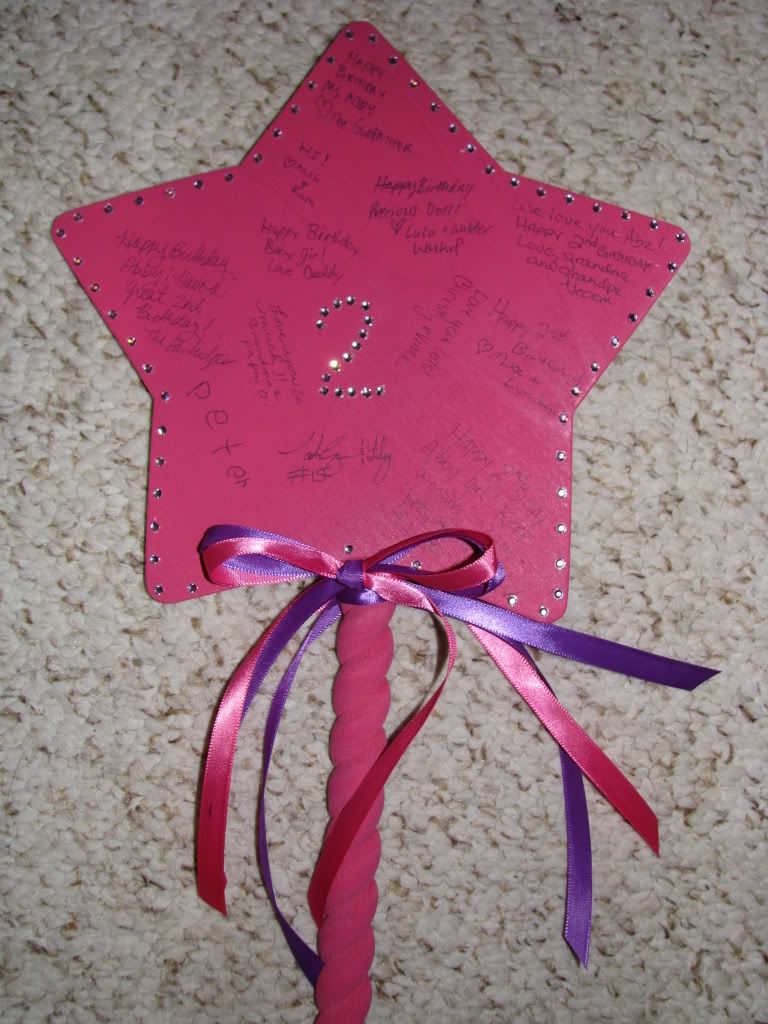 To cute!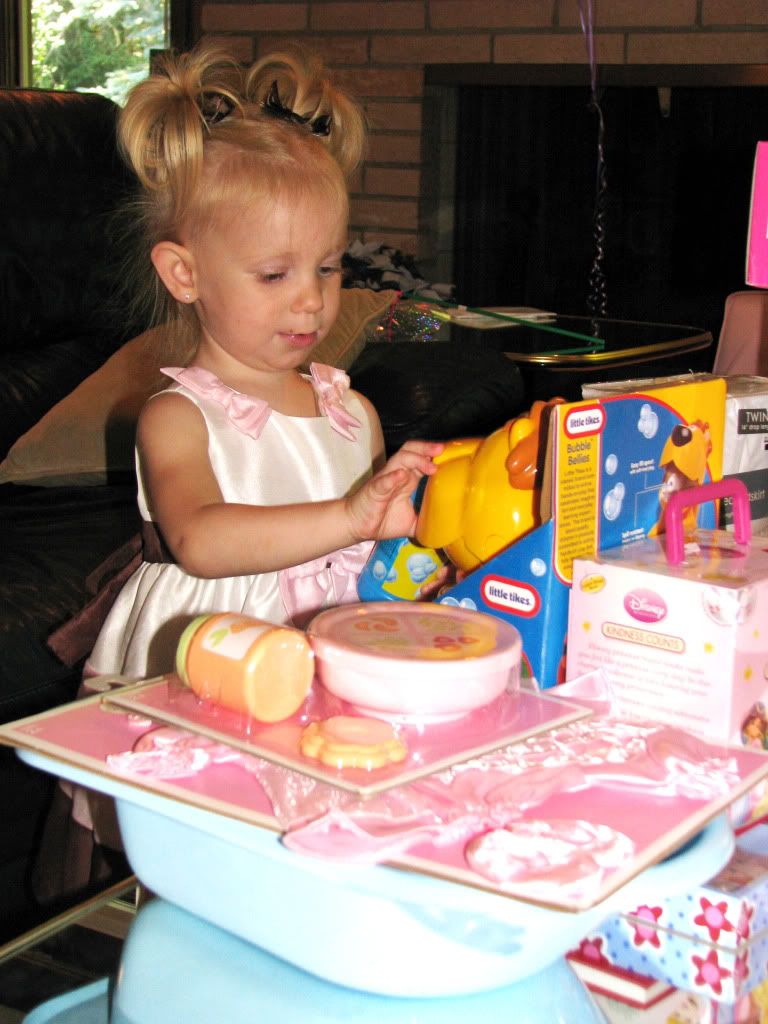 Time to go play with my toys!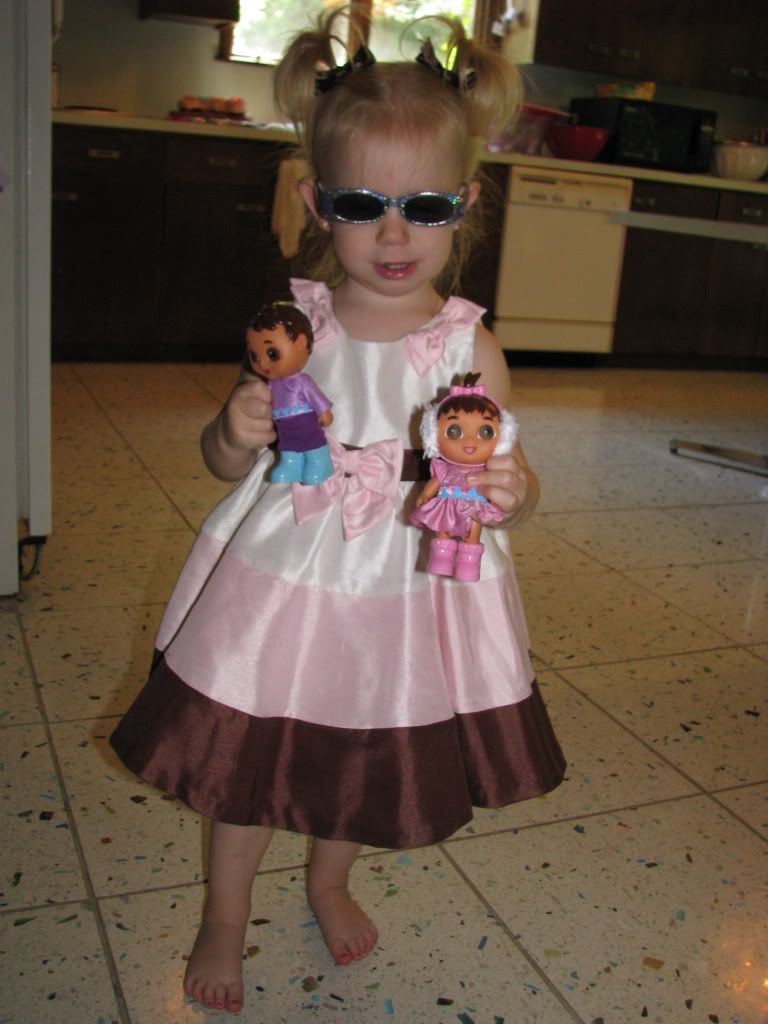 Super babies from my big brother!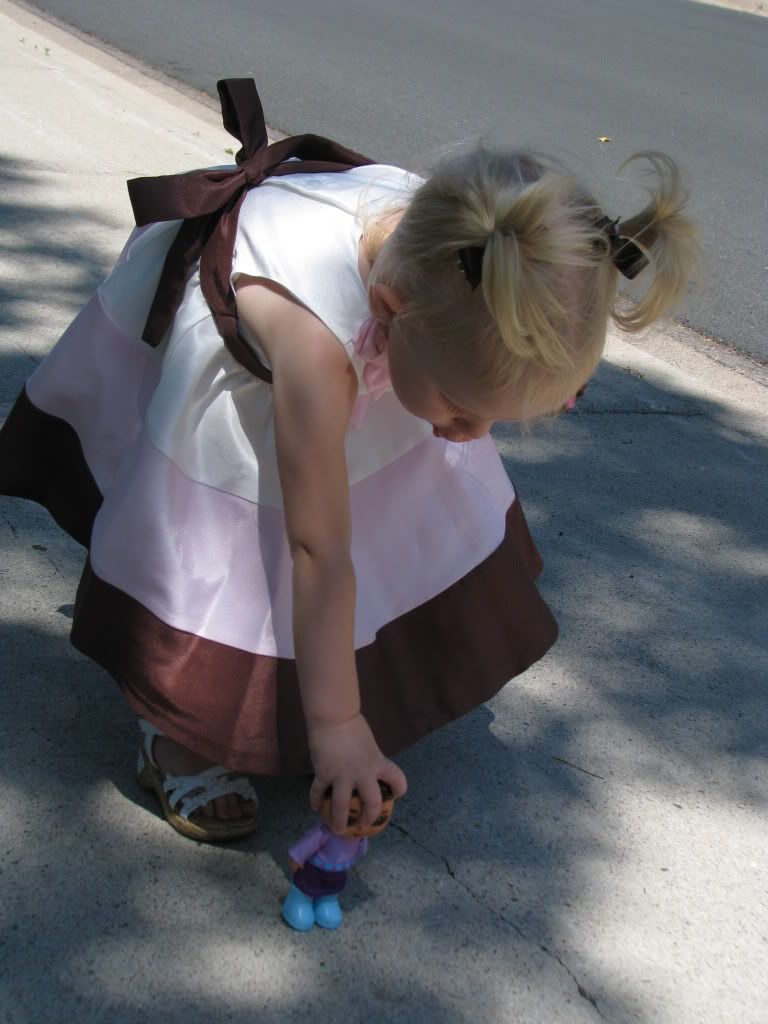 Taking a walk outside, we couldn't have asked for better weather!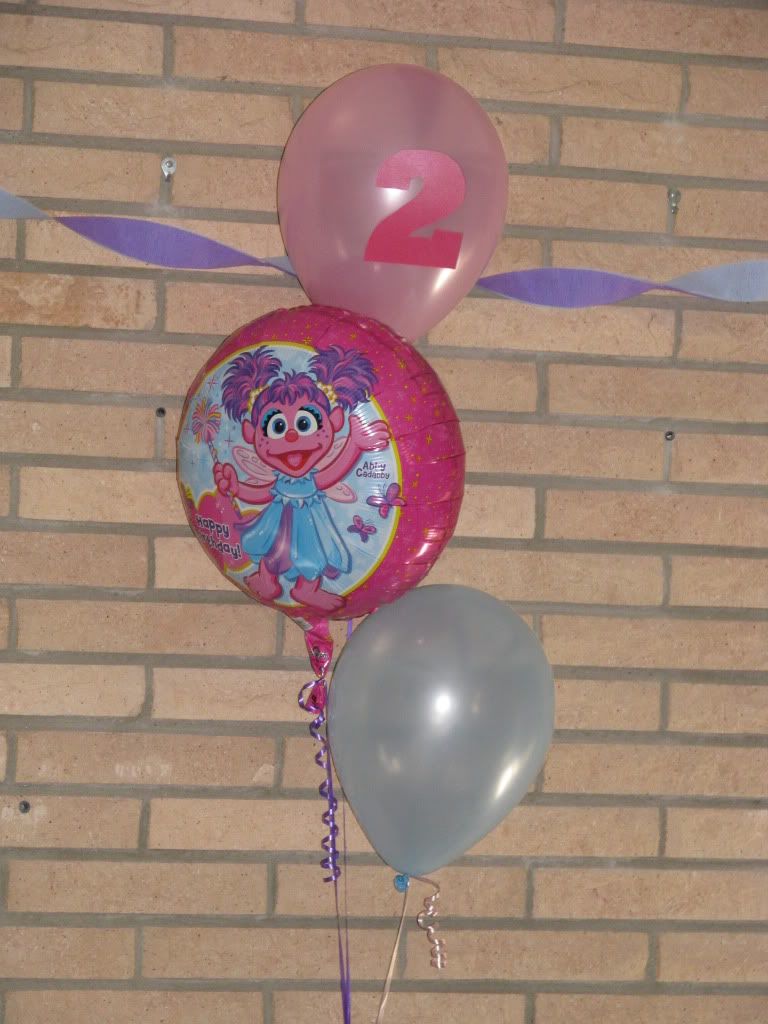 Some of the decorations...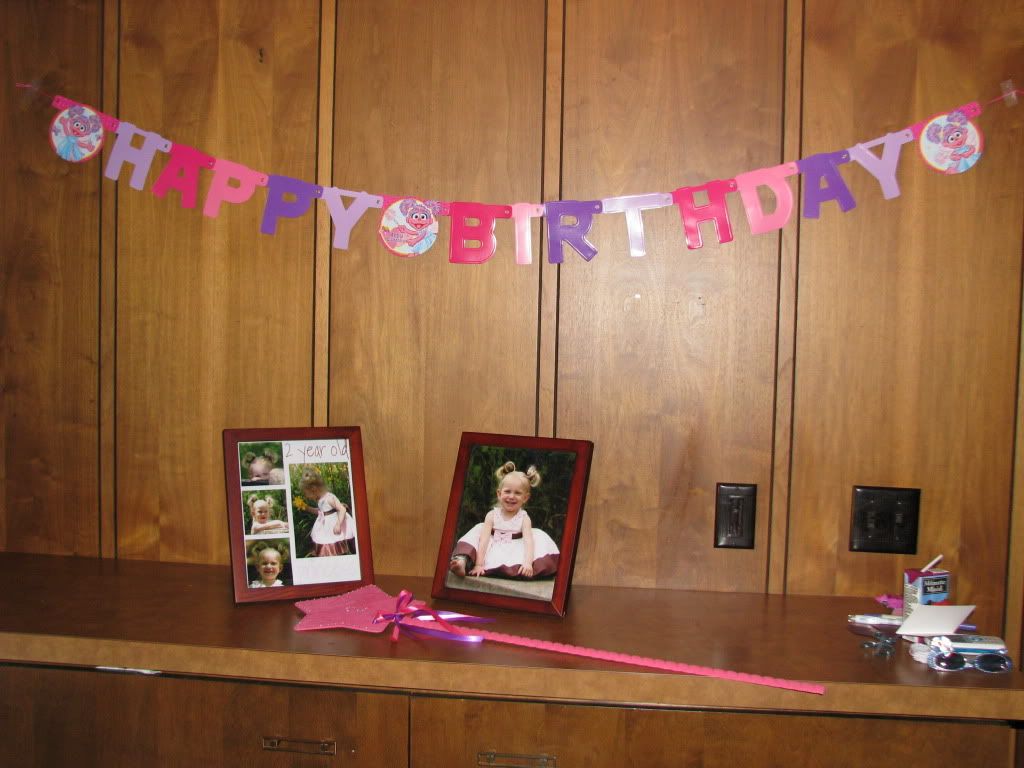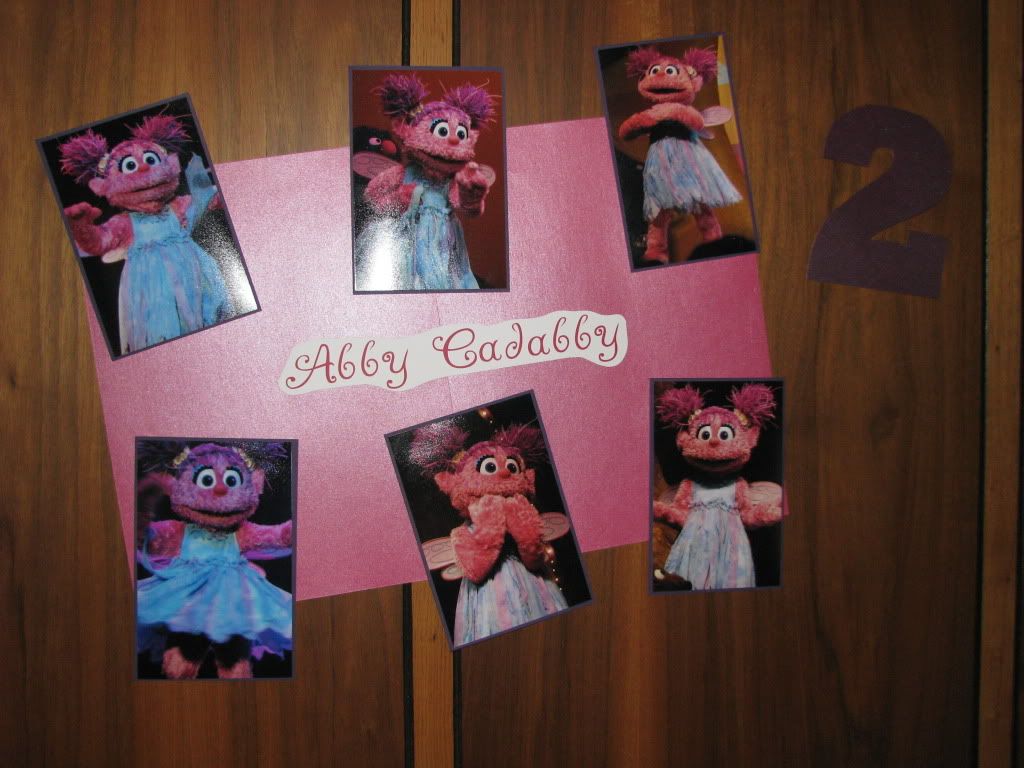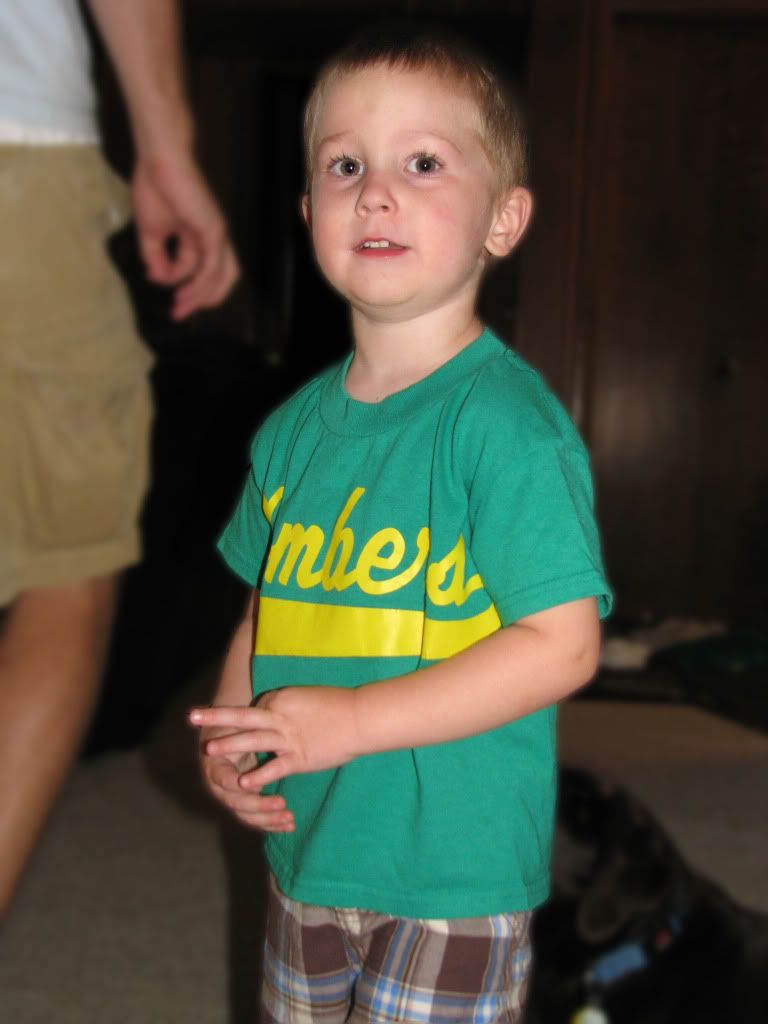 Chase is ready to go play some baseball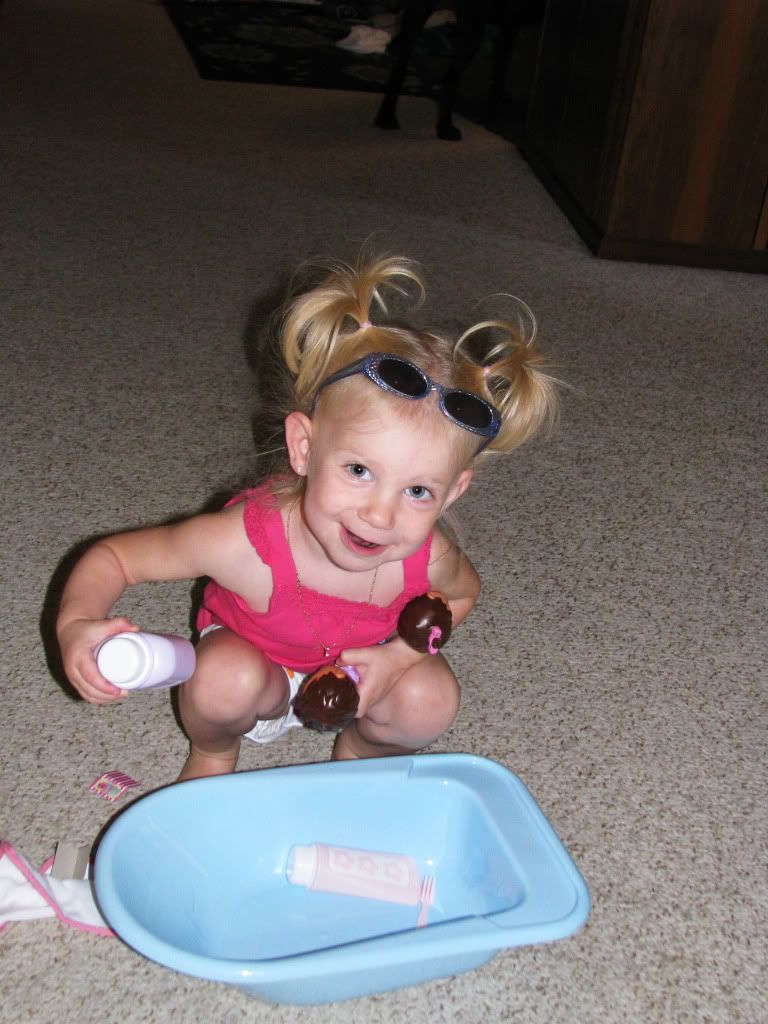 Playing and having so much fun!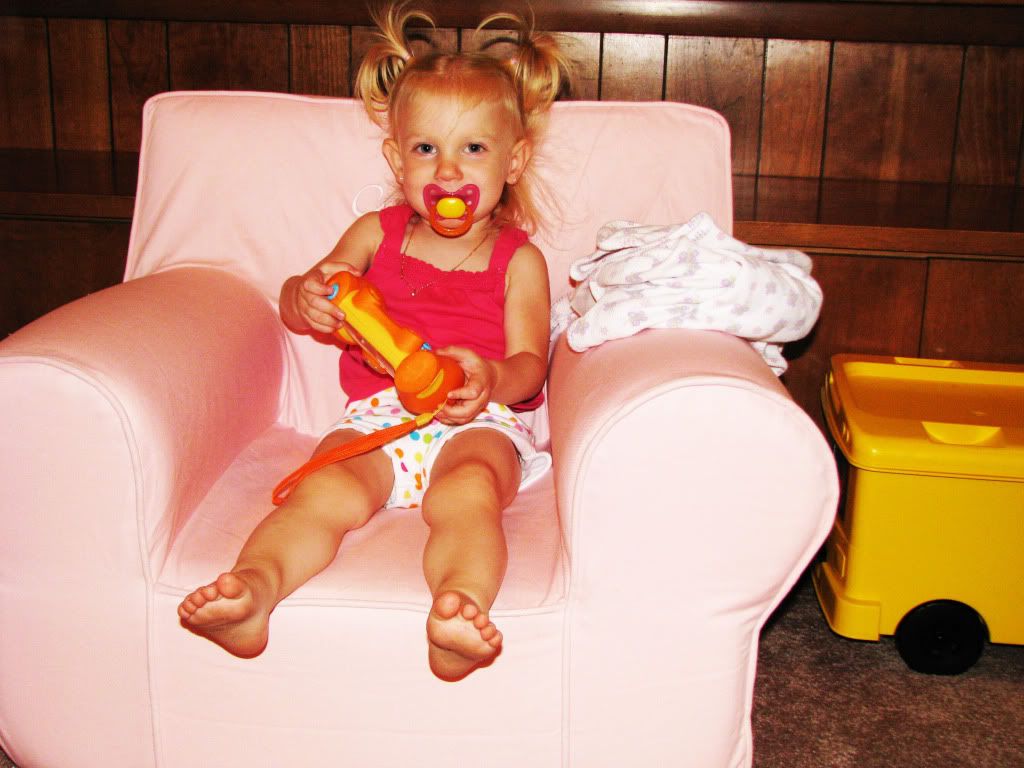 Big girl on her big girl chair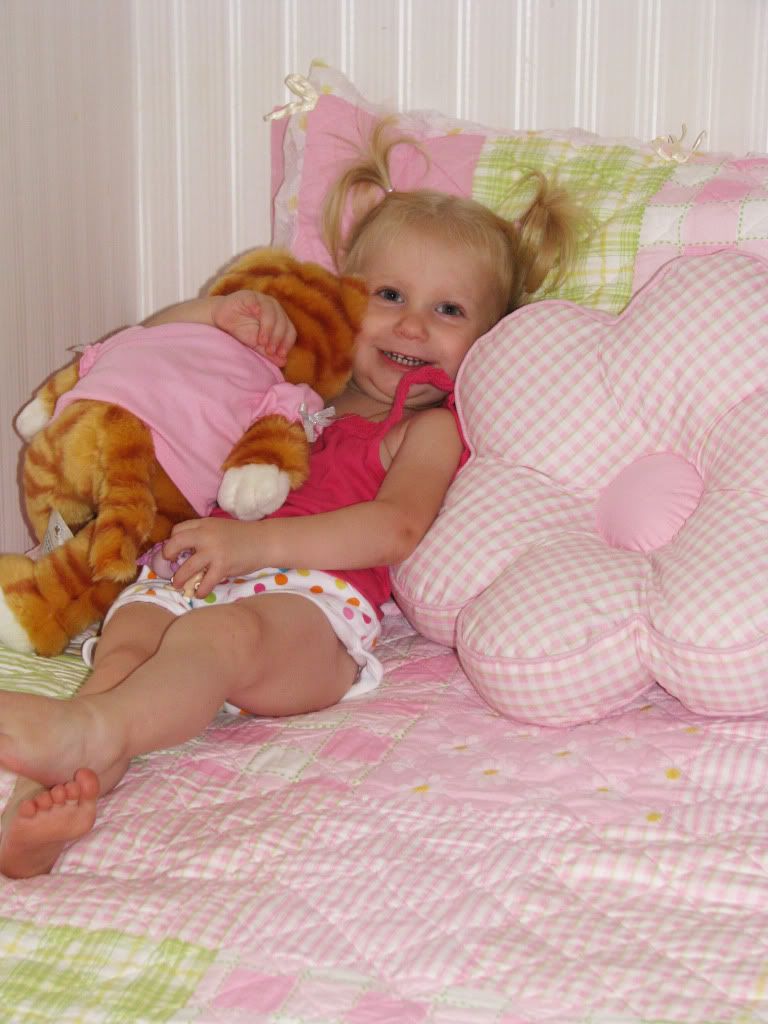 Abby with her new bedding!

Watching the fishes, we went and got some new ones after her party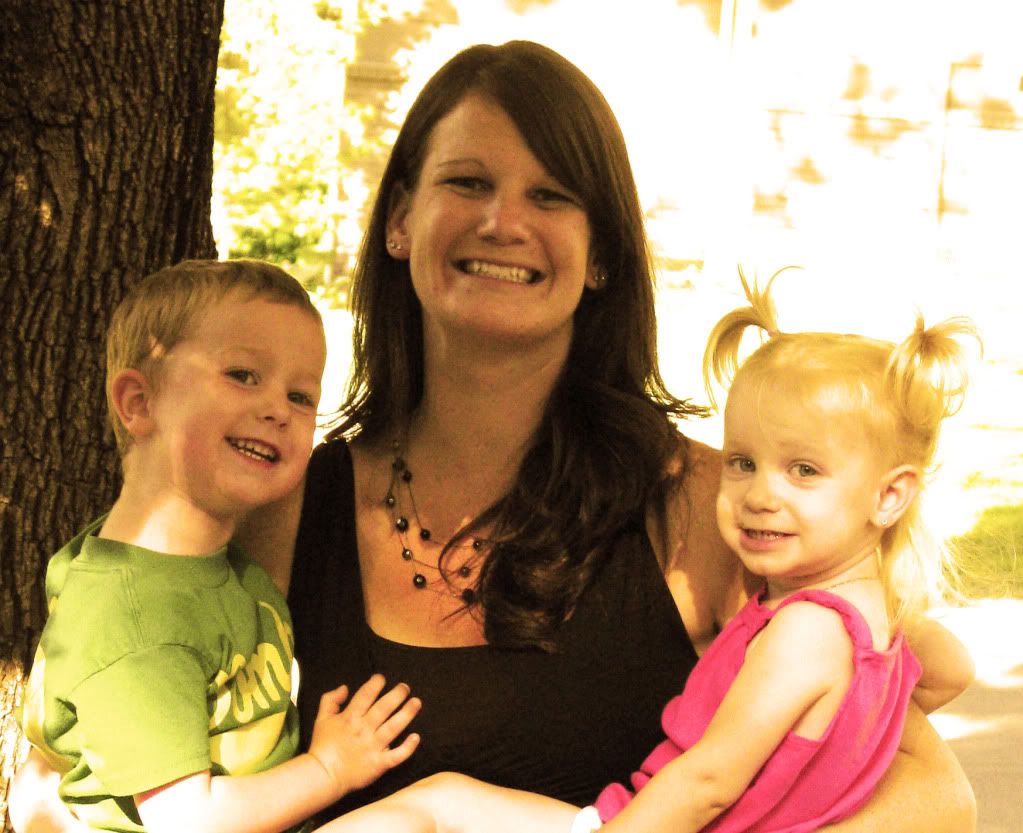 My two monkeys!