We went to Dave and Busters for Abby's birthday dinner. The parents kids had a blast. Chase and Abby had so much fun playing all the games and it was Abby's lucky night. A guy was playing the huge claw game and won a bunch of huge animals, and gave a big pink dolphin to Abby. She had the biggest smile on her face. Then when she was playing the coin game with grandma (see pictures below) the Dave and Busters employee was fixing the machine next to us and he kept throwing more coins in Abby's machine and she would just scream and giggle. We had a great night and two very happy and tired kids.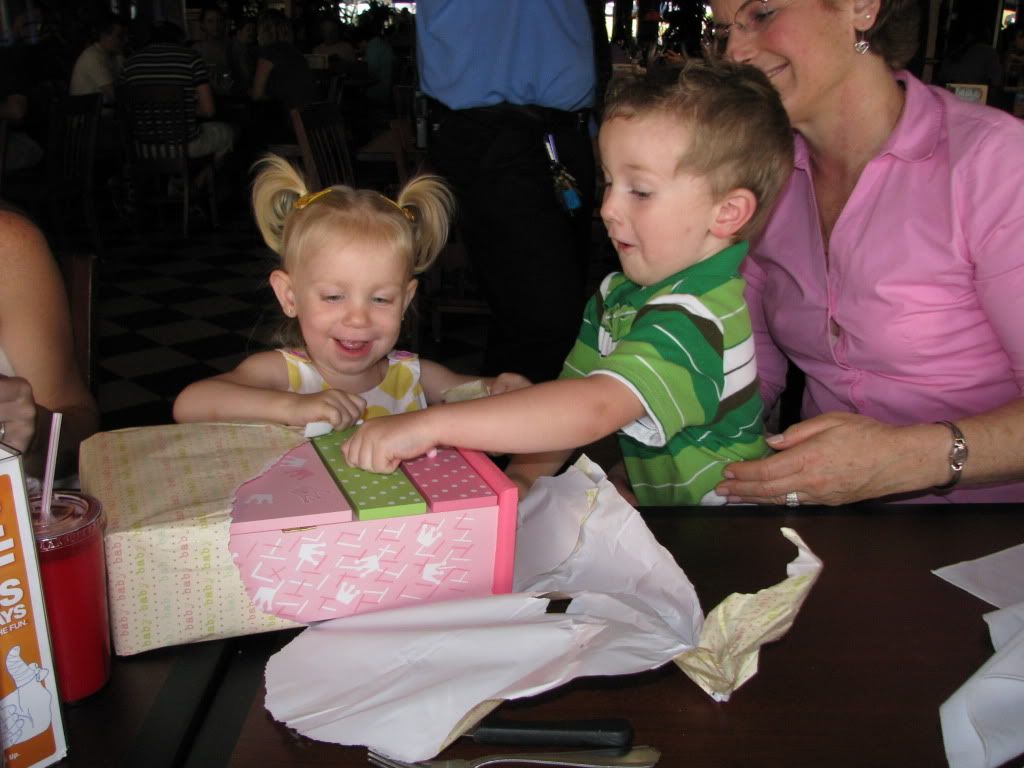 Opening up a present from grandma and grandpa O.... a jewelry box!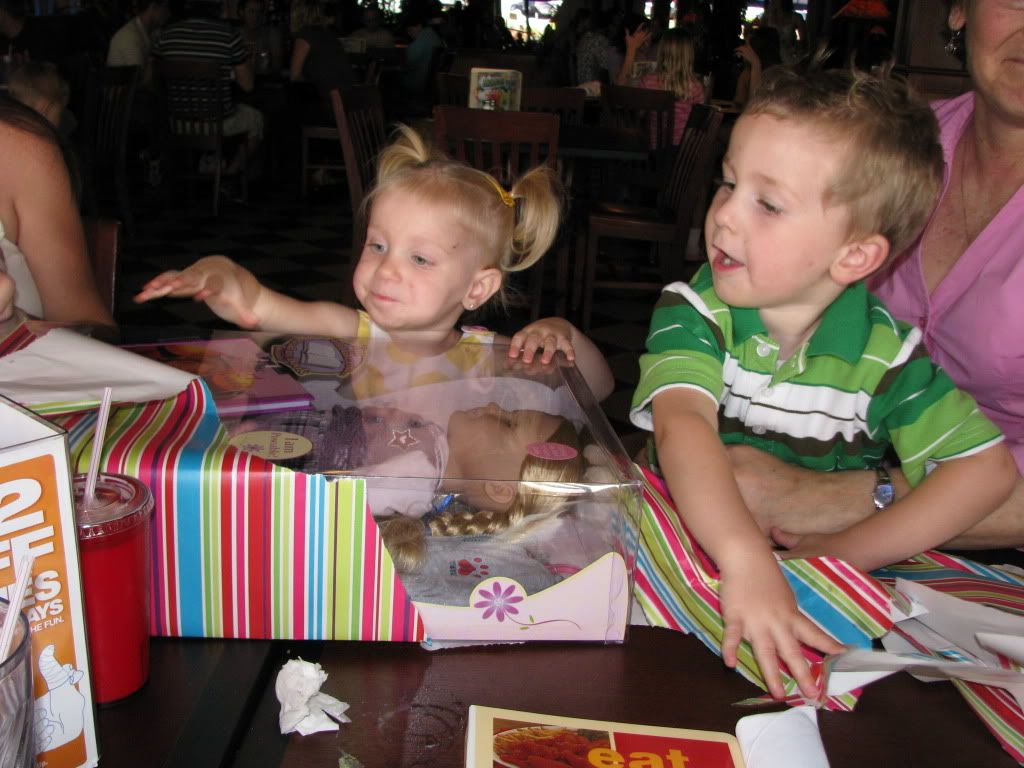 Another present from mommy and daddy...an American girl doll...look-a-like. Just like Abby!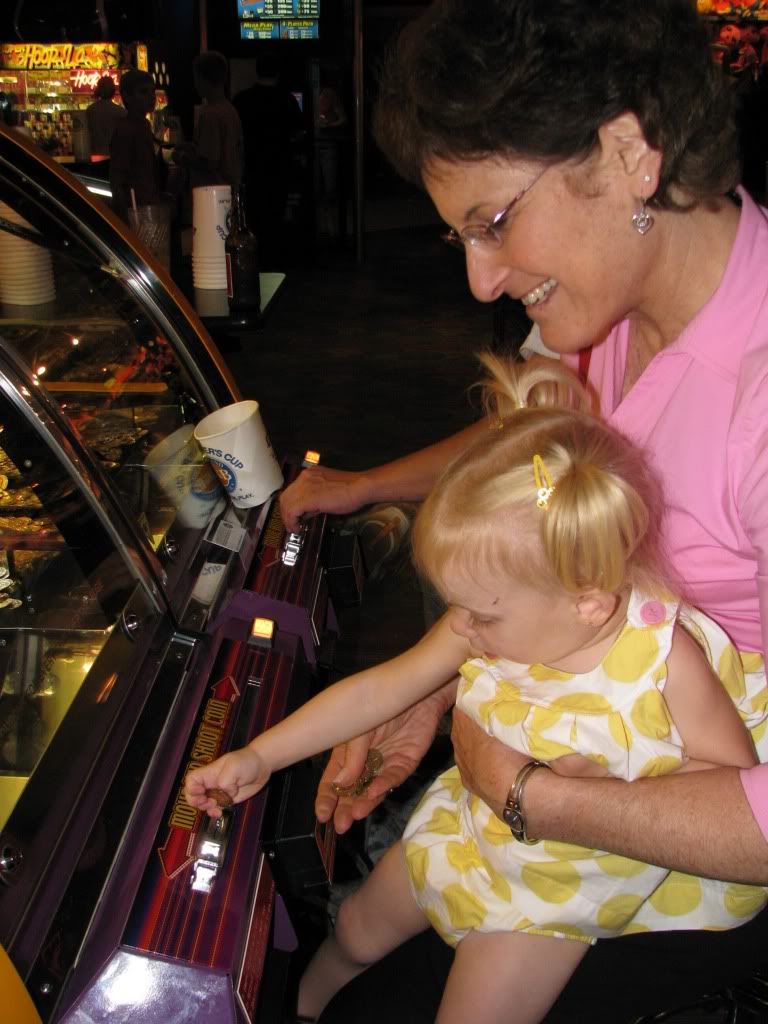 The coin game!!!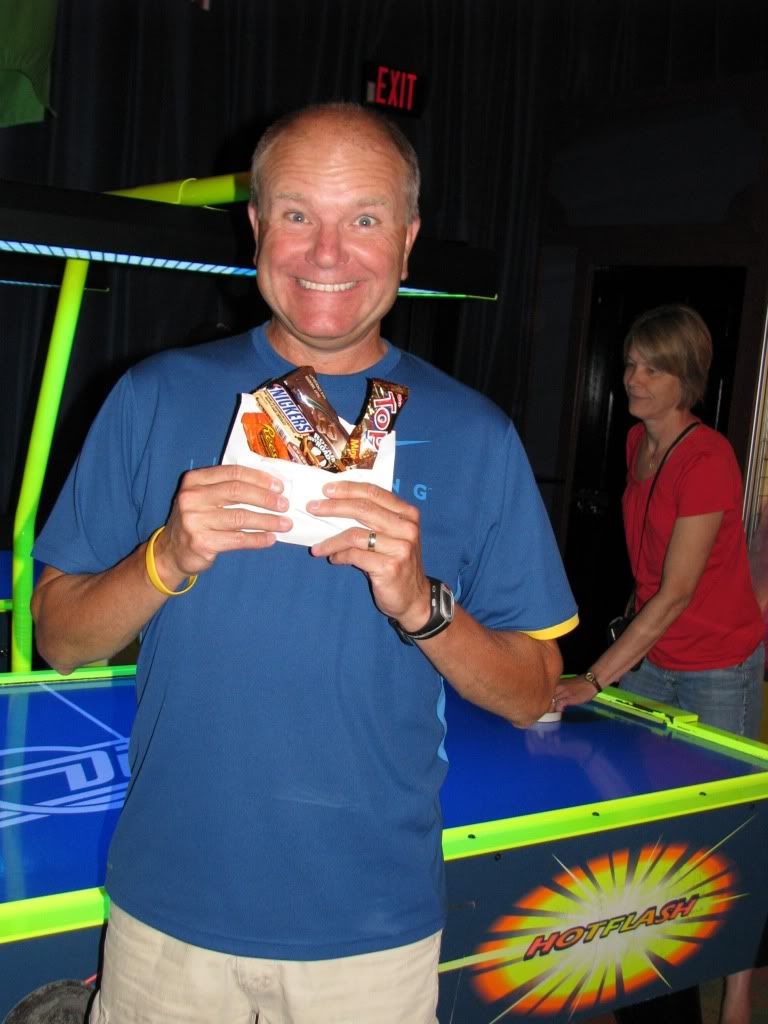 Papa and his winnings from the candy claw game!