16 weeks / 4 months!
Week 16: A
vocado


Average
size
: 4.6 in, 3.5 oz


Eyebrows, lashes and hair are filling in...
Everything is going well! I guess as good as it can be that is. Minus the fact that I have added another lovely varicose vein to my body. Really....my other two kids gave me plenty, thanks!
The baby's heartbeat was at 160 bpm. My weight is down a pound. I have a lot more energy and am already counting down the days till fall, this heat is a real killer when you are carrying another human on you. ;)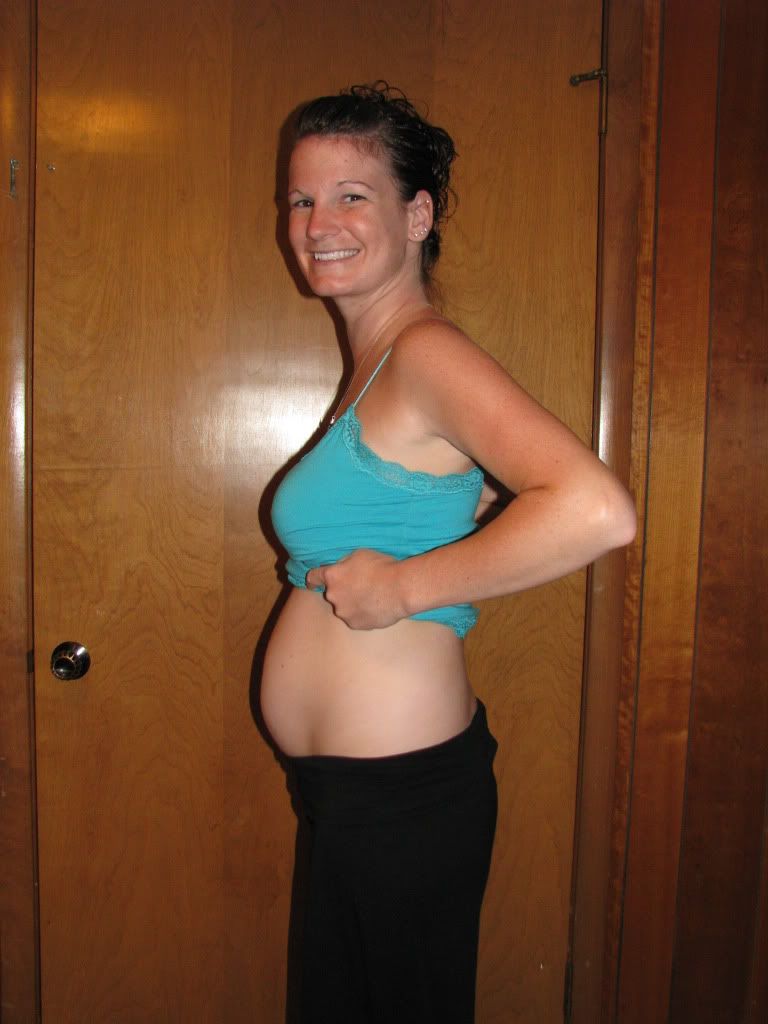 Prego with Chase and Abby
(please ignore my lovely curly hair in the first picture, I rarely leave my hair naturally curly, and this is why)