Today was a beautiful day and we spent most of the afternoon outside. The kids love to be outside, and we found tons to do!

Chowing down on some lunch. This is my favorite meal lately, I just crave Mac n' cheese. Good thing the kids like it too!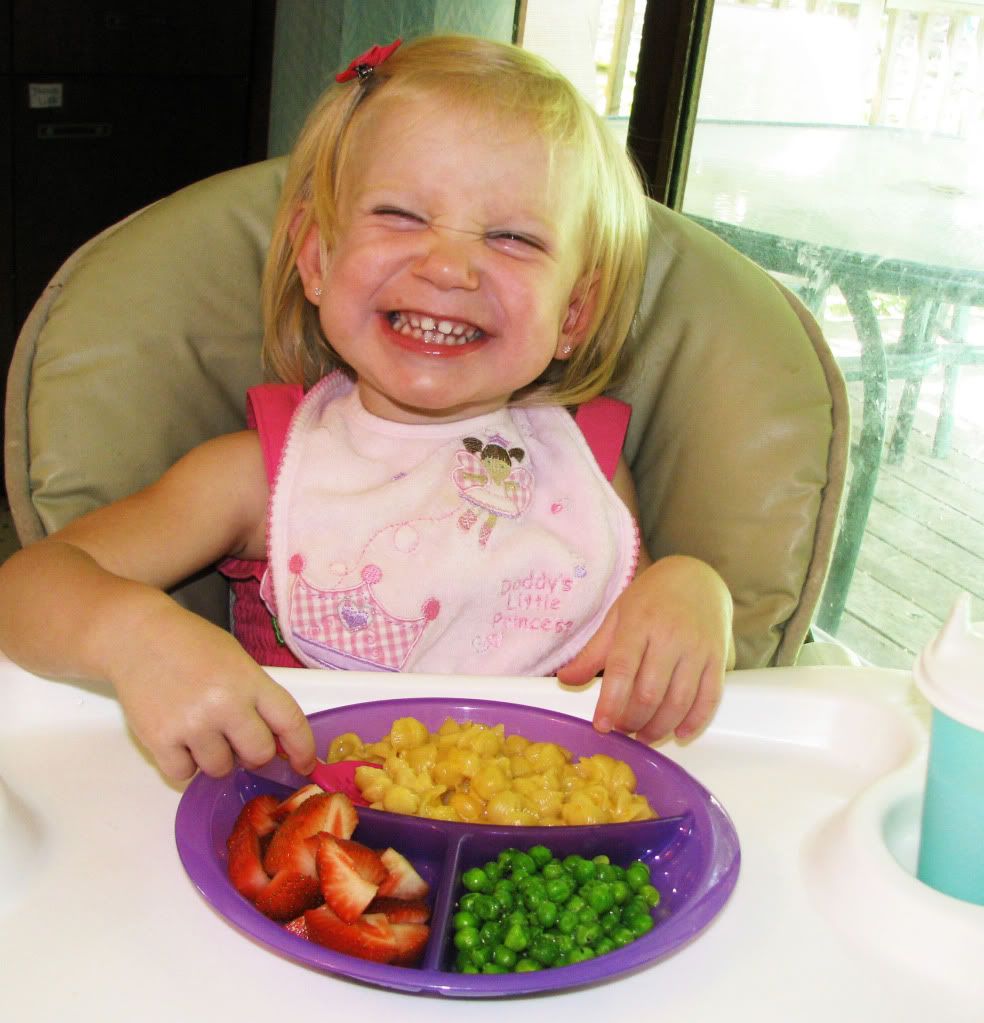 Abby loves it!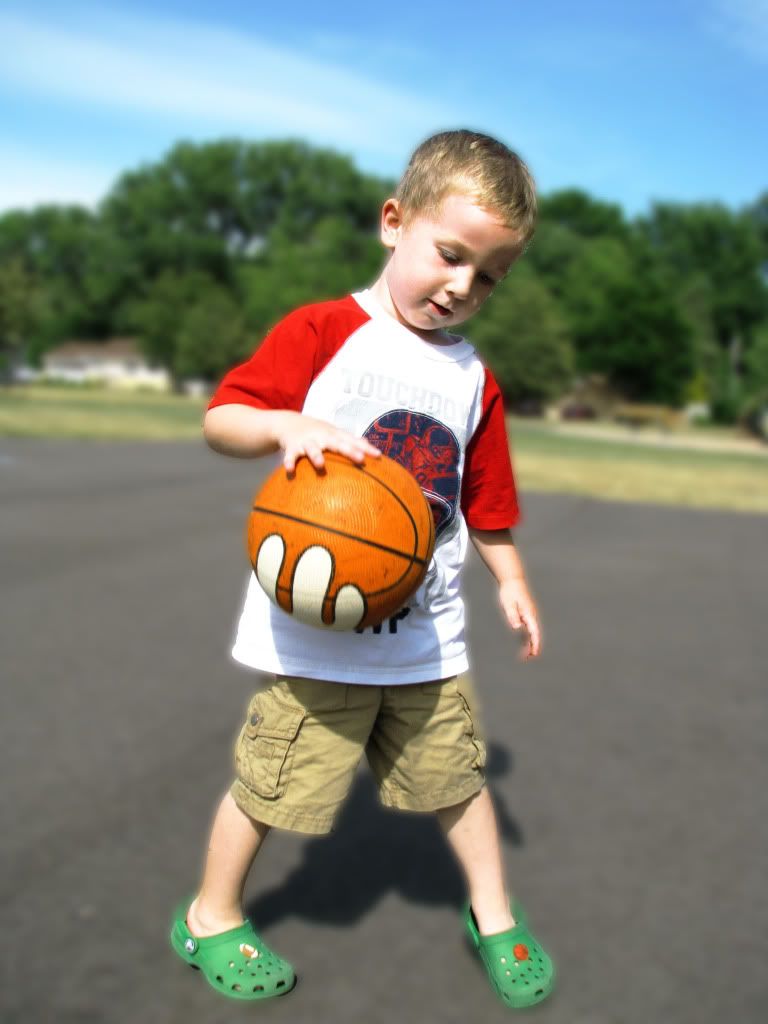 Off to the park to play some basketball! What a good dribbler he is! I guess he is good at pretty much any sport! ;)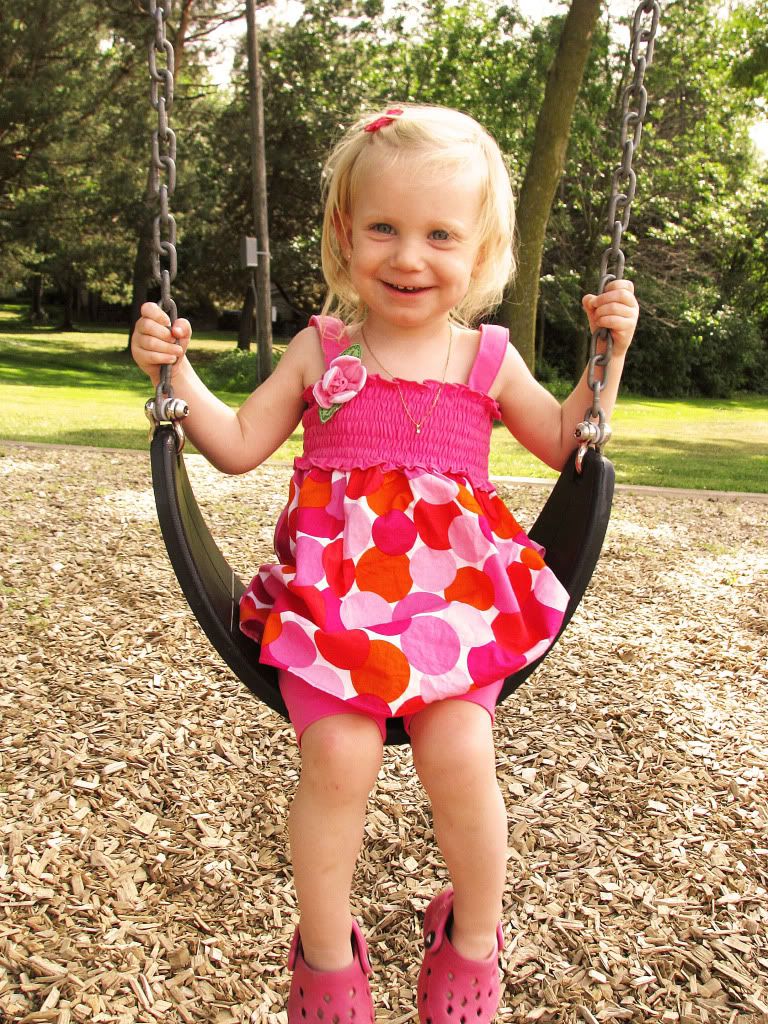 Swinging on the big girl swing, all by herself!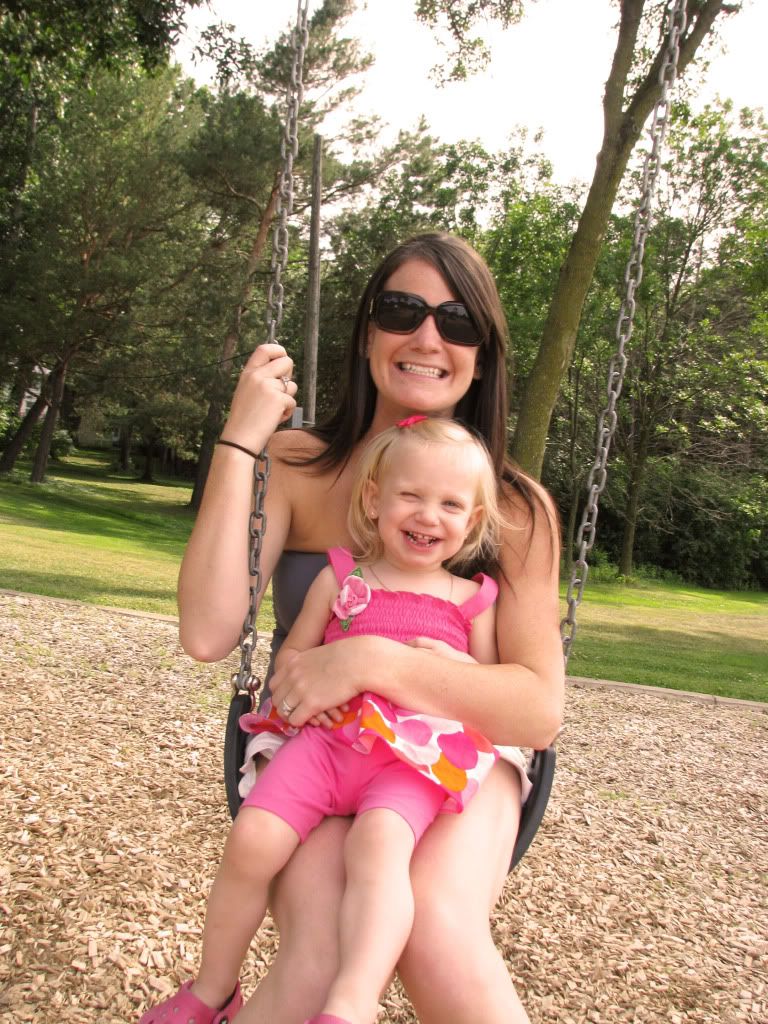 Chase's great photography skills. He asked if he could take a picture of us swinging and it turned out great! He will take after his mama!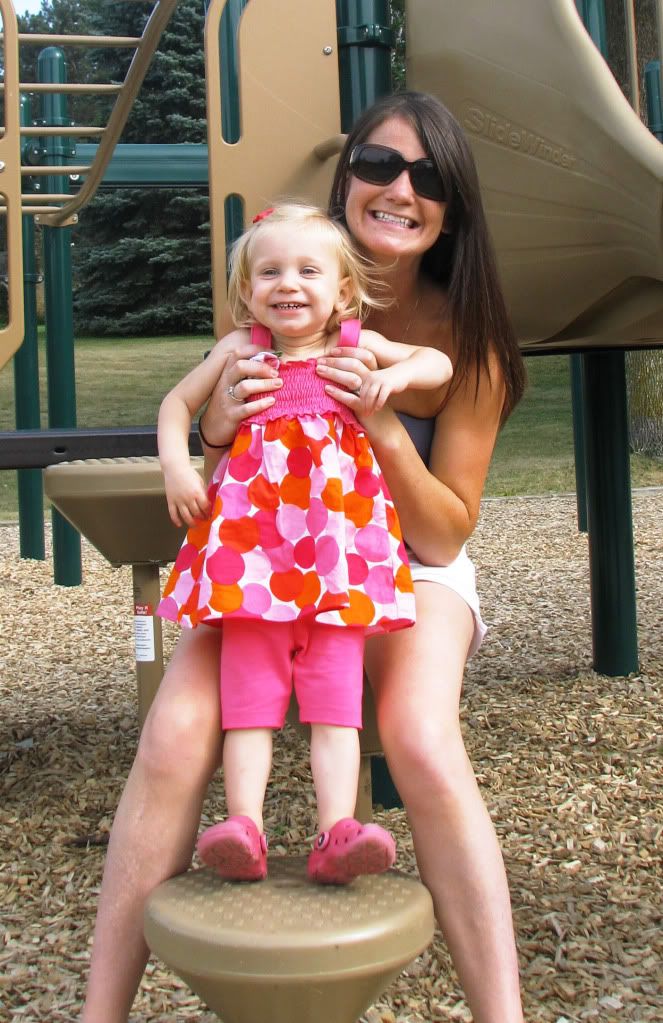 Picture #2, just as good, if not better!