Happy Birthday Abigail!!!


2 years old!
I know I always ask myself where the time went, but this last year has just flown by.
You are an amazing little girl with a very big heart. You love giving hugs and kisses and won't go to bed without giving them to everyone in the house, especially to your big brother.
You are talking like crazy, the things your say, just amaze us. You love playing with your babies and My Little Pony. Your favorite show is Oswald. Your favorite food is pasta and cheese. (just like your mama) You love to be around people and love to be in on the action. You are full of energy, this could be why you are still only in the 5% for your weight.
You love to cuddle with your big brother, mommy and daddy. You love to read books. You would do anything to play outside. You love the water and one of your favorite places is the beach.
You are tall and lanky, you wear clothes anywhere from 9-18 months. You weigh 21 lbs and are still in a size 3 diaper. (
hopefully we will be working on potty training more often now
)
We can't wait to see what this next year brings. You are my little princess and you always keep us on our toes.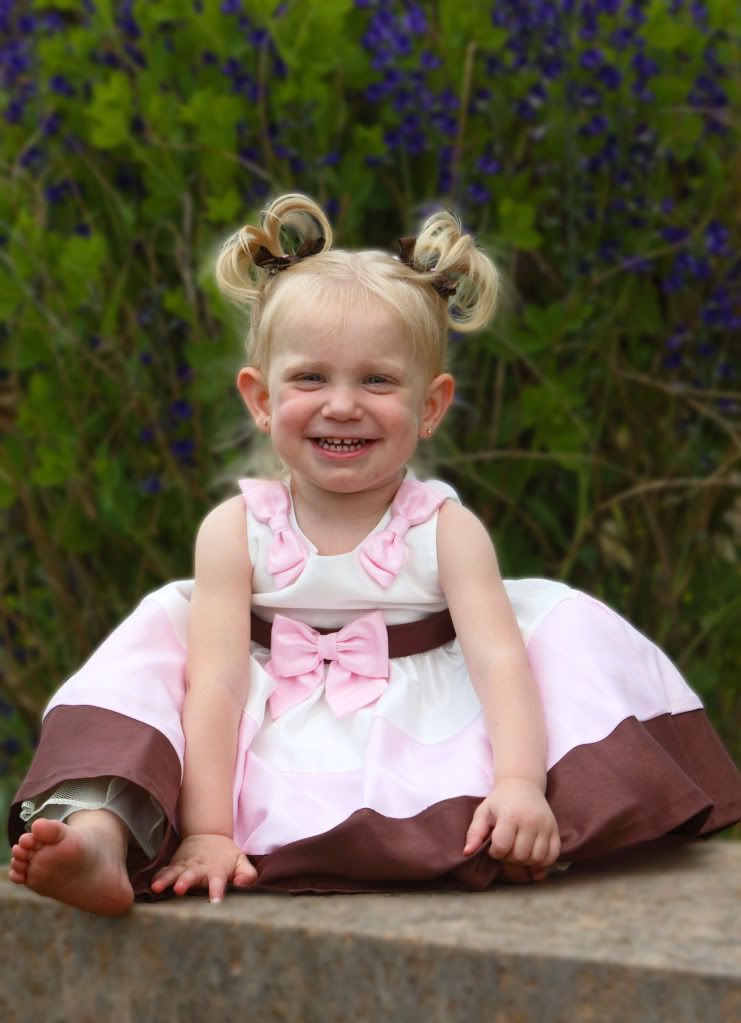 Happy 2nd Birthday Princess!! We love you!