Kelly
over at
Kelly's Korner
is continuing her 'Show us your house' theme, but changed it up a bit to
'Show us your life'
!
This week is Wedding dress pictures. I loved my wedding dress, so I am going to post some pictures and play along.
The close up back of my dress!
The full back of my dress.
The front detail
Blushing bride-to-be!
Me and my parents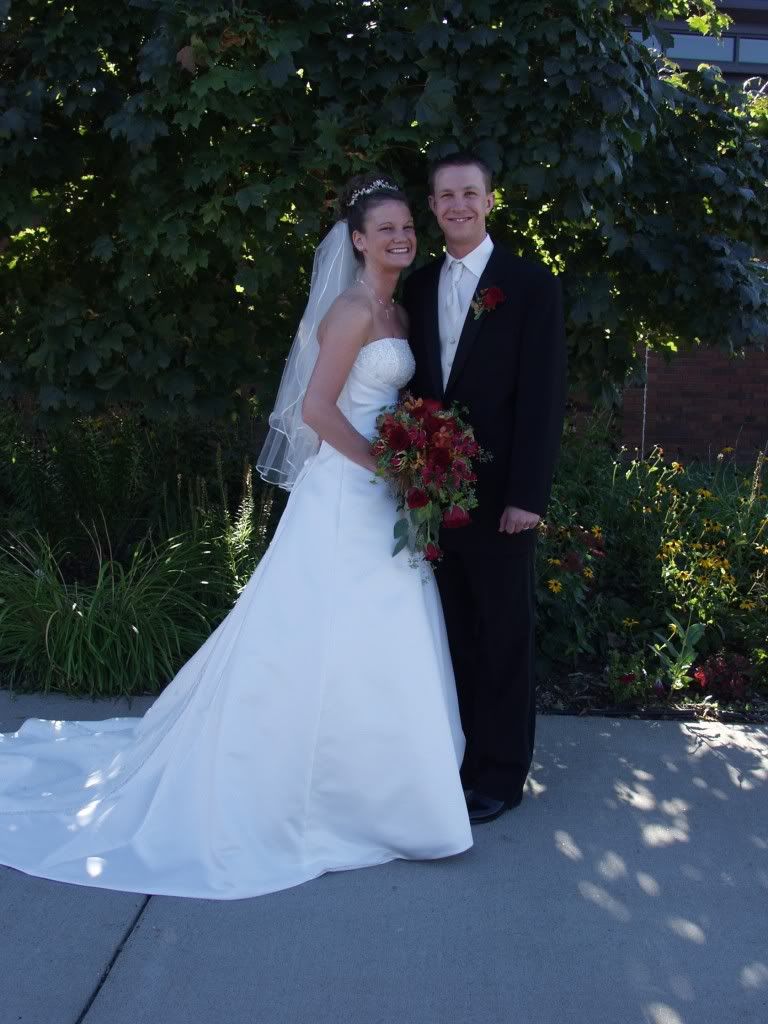 Husband and wife!
The guys and I
All these pictures are taken by friends and family. We had a nightmare with our photographer and didn't order any pictures from them, they were horrible. My one suggestion, if you aren't married yet, is get a reference for a photographer.