Well, the big girl bed is up in Abby's room. This is about the time we moved Chase into his, but he was really excited, Abby has no interest at all. I ask her if she wanted to sleep in her big girl bed and she said "no mama," and pointed to her crib and said, "nigh night in my bed."
Oh well, I am in no rush to get her in it, we have plenty of time and she does sleep great in her crib. If anyone has any pointers for later, if she doesn't seem to take interest in it, let me know. I would love to hear them.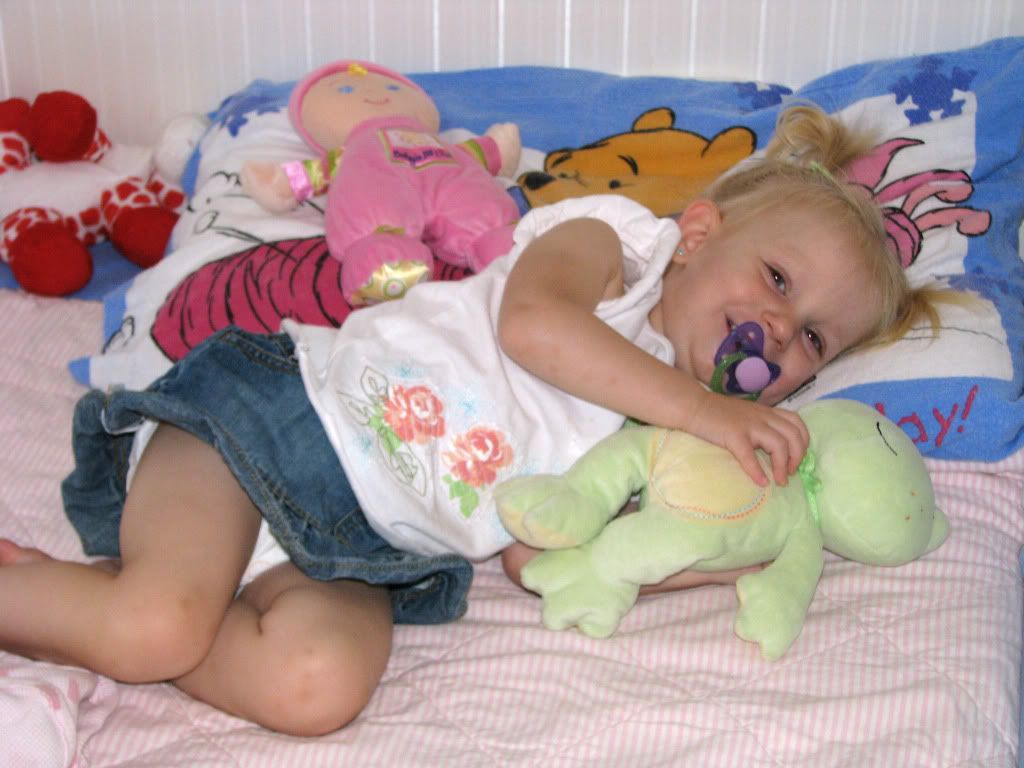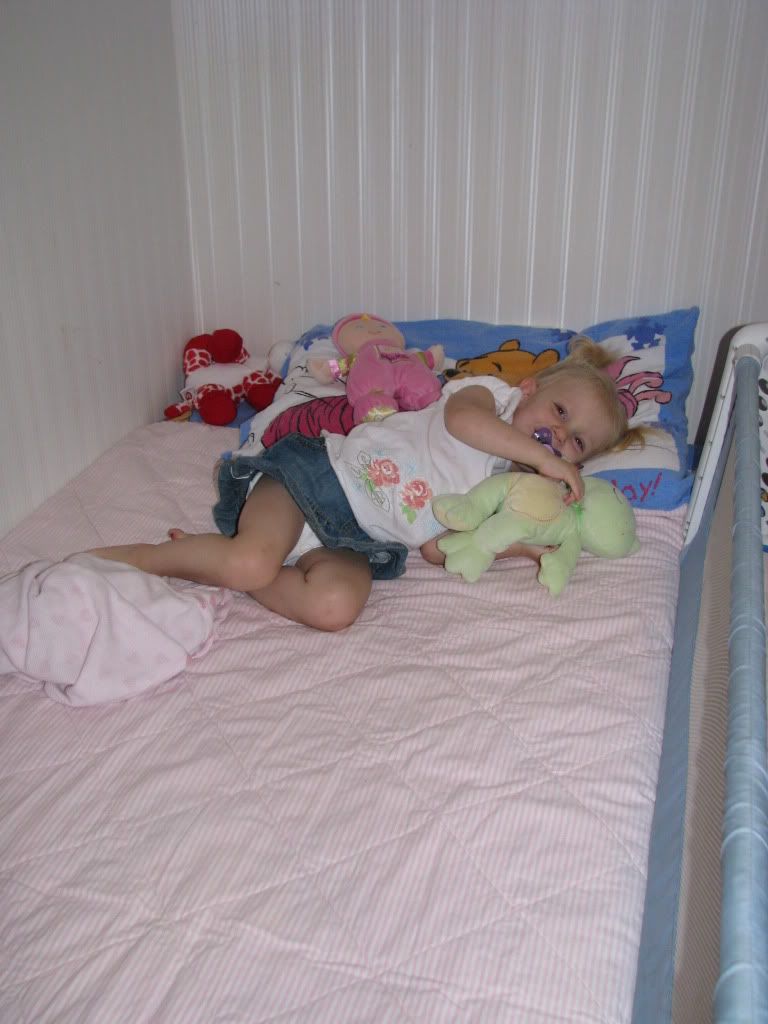 She looks like such a big girl in this bed....ahhhh, she is almost 2!
Chase loves to tell Abby how to lay in her big girl bed and how to get up and down. not that my little monkey couldn't figure it out herself. ;)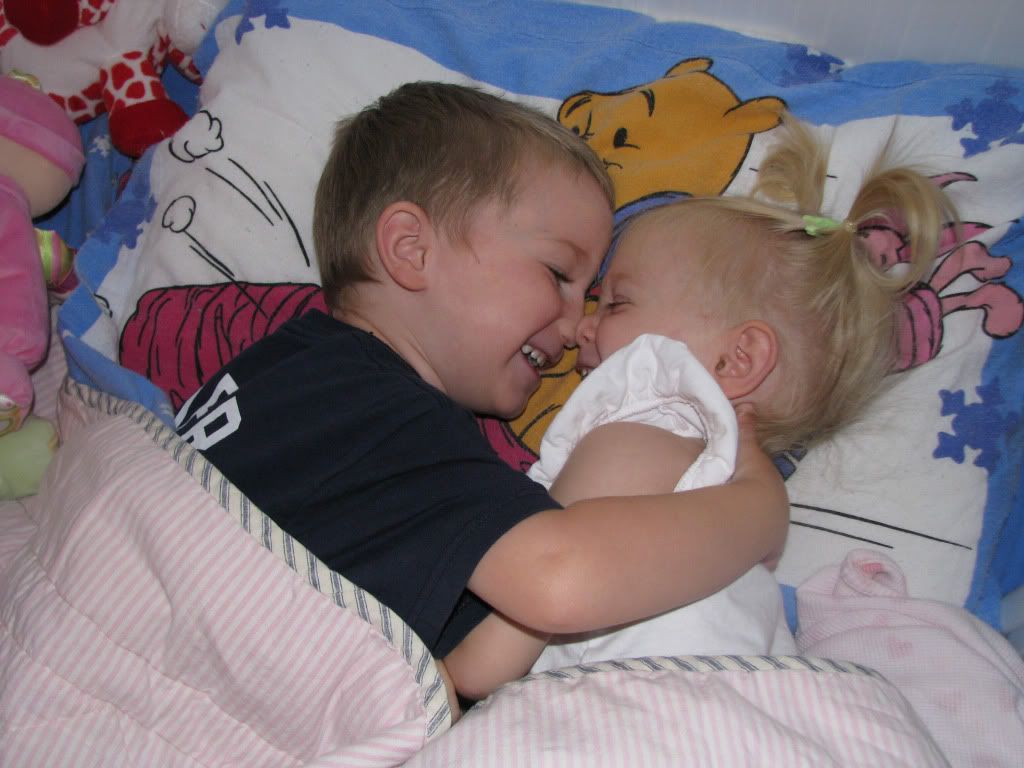 Two cuties in a bed!
On a different side note...Abby peed in the potty again and even asked to go this time. What a big girl!! She is very interested in using the potty and even tries to go poop, but I don't expect there to be success in that department for awhile. :) The joys of having children, no really, they are weird joys, but they are still joys!