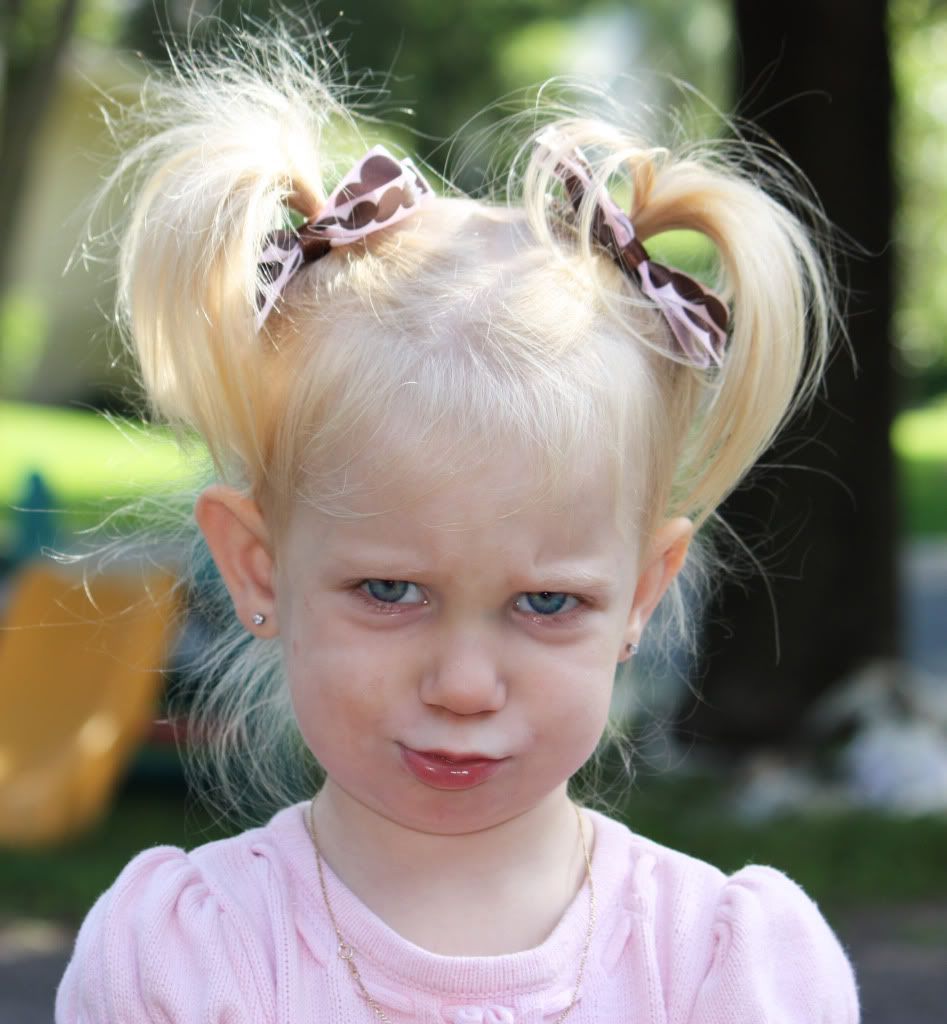 Can this girl give a crusty look or what?!
This is the look you get when Abby knows you are talking about her or she gets an answer that she doesn't like. She is very good at getting her way, sometimes a little too good. She has her daddy and her papa wrapped around her little finger.
She has ears like me and hears her name from rooms away. She is a very smart, silly, precious, adorable, persistent little girl!
Don't forget to link up,

Food Fixing Friday

is below!