These four babies were born within 6 weeks of each other, between neighbor girlfriends.

We haven't been keeping up to date on pictures, because 2 of us have moved out of the old neighborhood, but these are the pictures we have taken. All in birth order, not on purpose!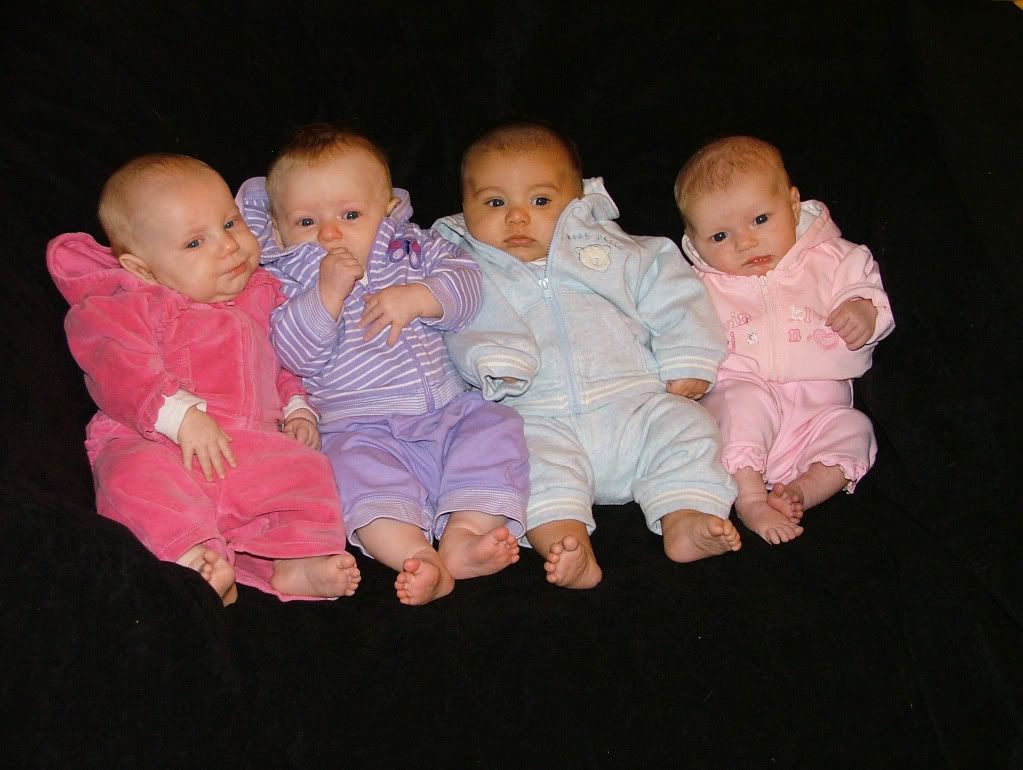 Abby, Zoey, Eli and Morgan- between newborn and 1 month old
Between 6 & 7 months old
One year old!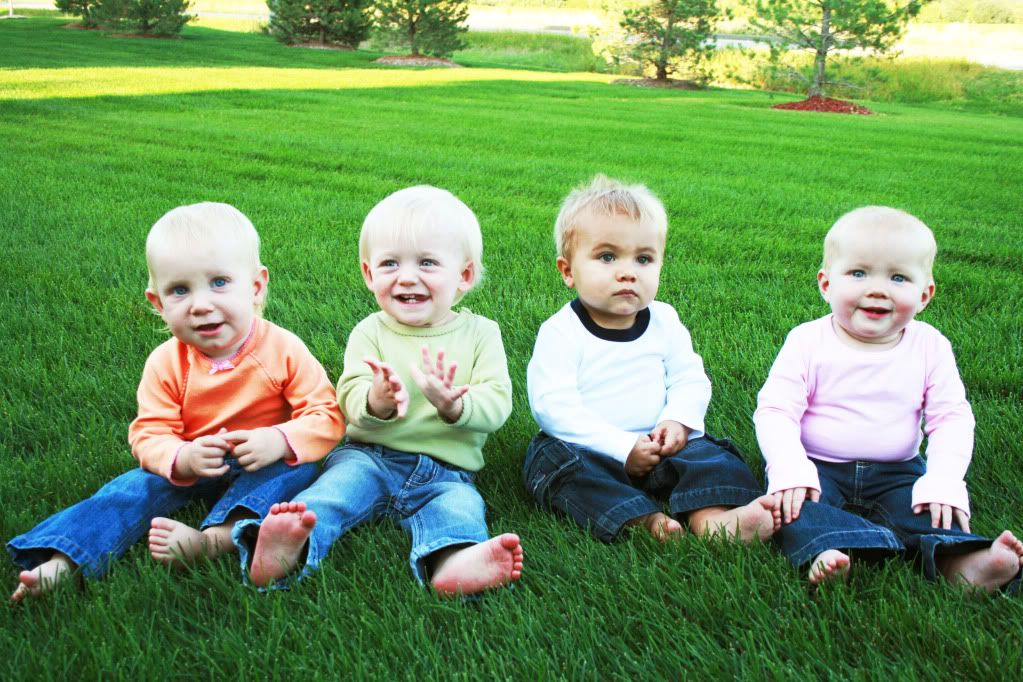 One year old!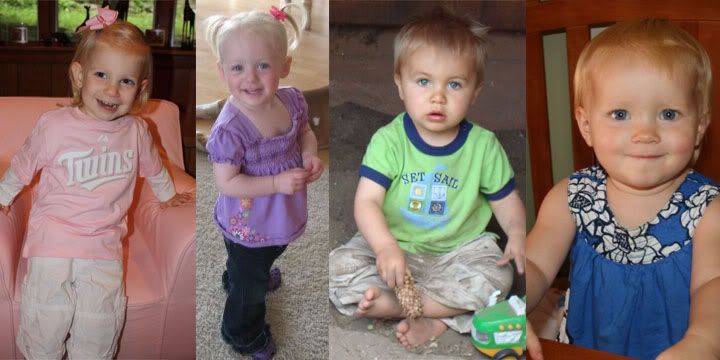 Two year olds!