Average size: 10.5-11.8 in, 12.7-20.8 oz
Nipples are sprouting, and face is fully formed!


I have been feeling great. Only 5 lbs. weight gain. I don't feel as big as I was with Chase or Abby, which is a good thing, since loosing the weight isn't very easy. I go in for my ultra sound today and we are still not finding out the sex of the baby. This will be hard, since I am such a planner and we found out with both of our other two kids. We want a surprise this time though. I have been holding back from buying too much clothes, since we don't know the gender, but if I find something for either gender, that I just

can't

live without, I get it. I think that either way, someone will have the opposite gender sometime soon.



Take a look at my belly with Chase and baby #3...talk about identical shape. What do you think?!



Here are my belly pictures and the ultra sound pictures are coming soon!
5 Months!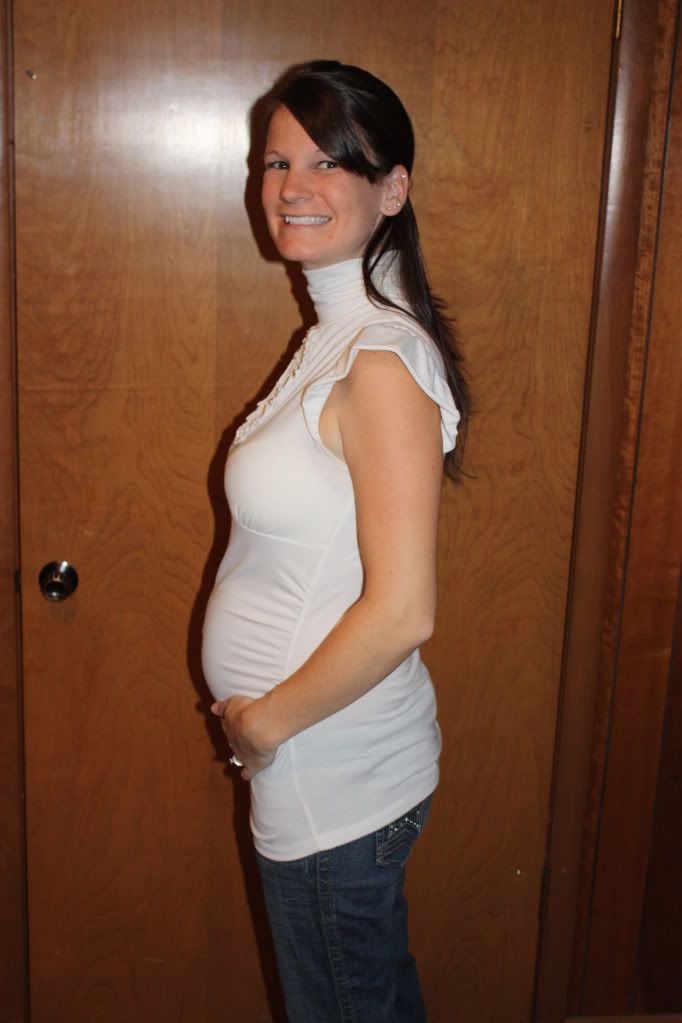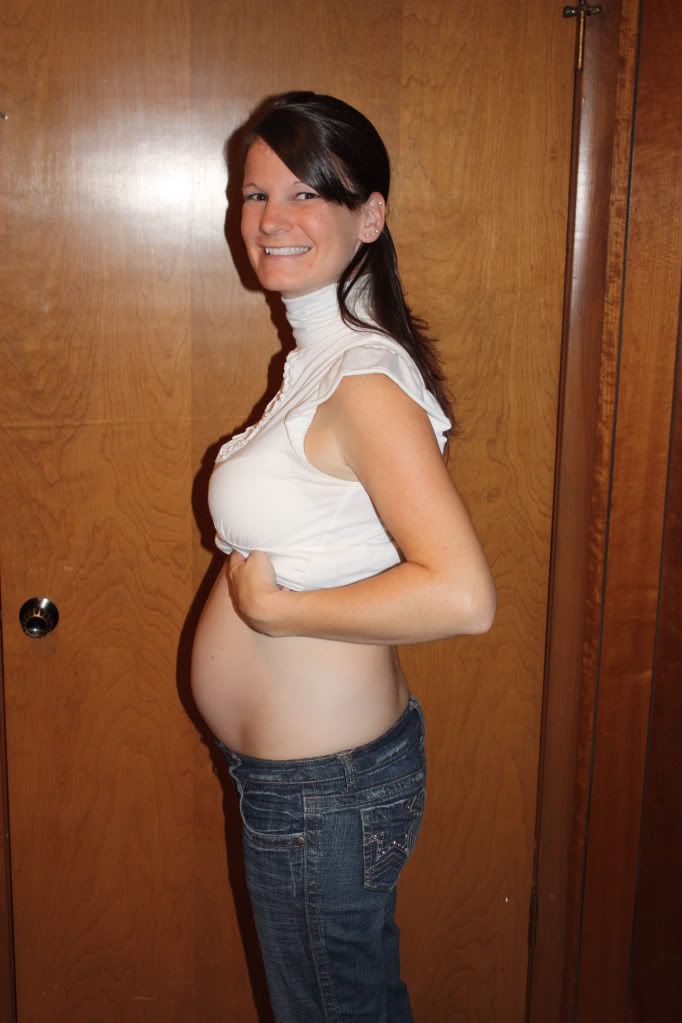 Prego bellies with Chase and Abigail