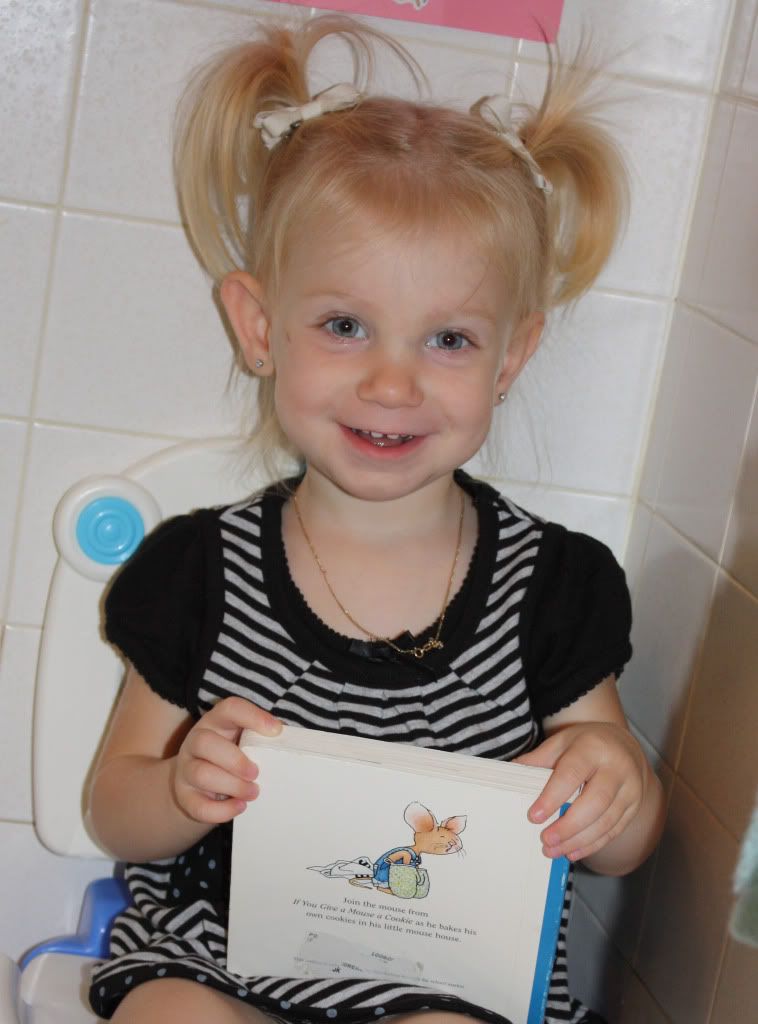 Talk about fast learner. We have had 2 accidents in the past 12 days and only been wet one night time. She is even dry and wearing big girl undies at nap time. One accident being that she just forgot to pull her underwear down, but was sitting on the potty and peed in the potty.
I could never imagine a kid to learn this fast. She pees and poops on any potty. (sorry for the TMI) We never had this bonus with Chase, he is still scared to poop on public potty's sometimes, unless you bribe him. Which in case leads me to think, he really is fine with it, but wants a reward out of it.

I have made this little princess 2 sticker potty charts, that she has quickly filled up and I am making her third chart today. I can only pray that my next child makes potty training this easy too. I am still crossing my fingers to have only the baby in diapers once he/she arrives.
Keep up the great work Abigail!