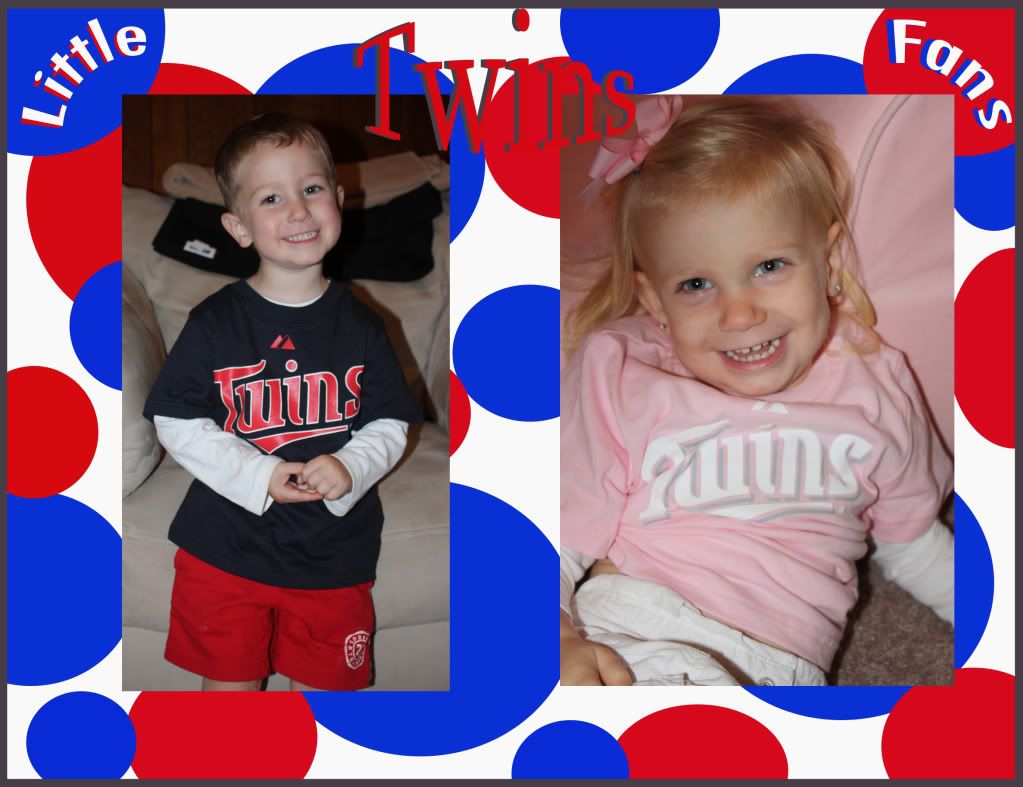 What a day! My brother and I headed to our townhouse that we are renting out and cleaned it from head to toe, since the previous renters
trashed
down right used my home as a dump. I have never been so appalled in my life and since I am such a clean freak...I was even more shocked that
anyone
could
ever
live this way! He was such a good sport, he tackled all 4 bathrooms by himself...and let me tell you, they were so nasty. My toilets NEVER have rings around them or pee on them and these were way beyond rings and such a gross mess!
Thanks Kyle for ALL your help at the house!!!
It is actually livable again. Time to find some new, clean, nice renters! Any takers?!
When we got home, we had our best friends over for dinner. We got take out from Sweet Taste of Italy! Yummy! The kids play, screamed with joy and ran around like crazy animals. :)
Abby just loves baby Camryn and I love babies too, so here are a couple pictures from tonight.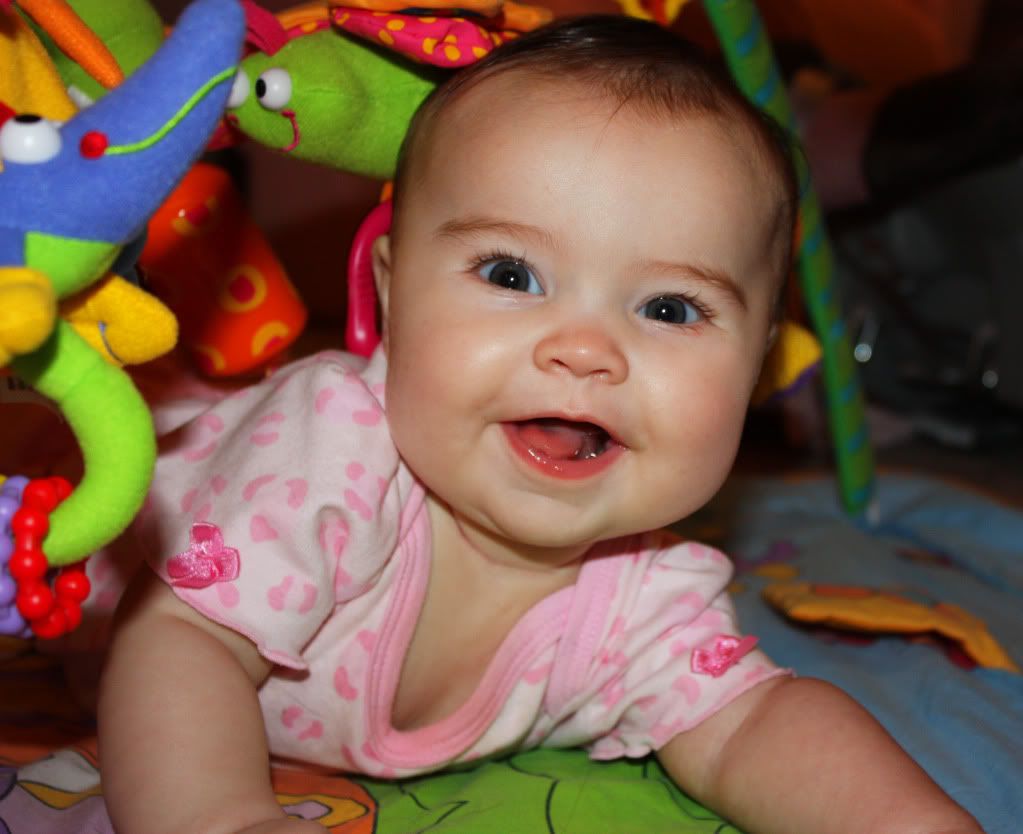 Look at those eyes!!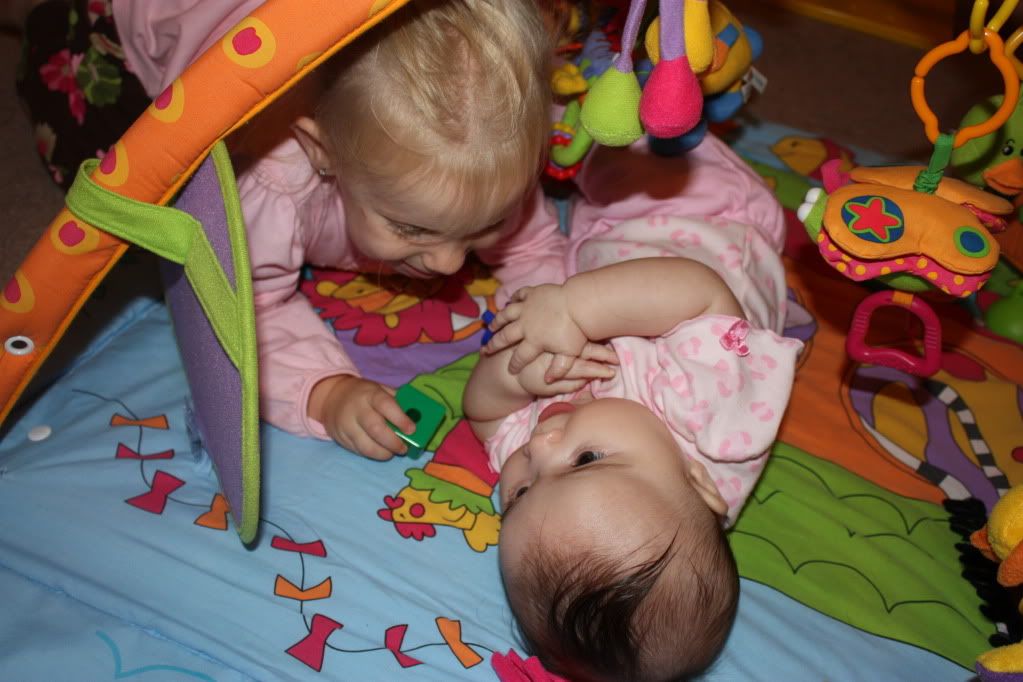 Abby talking to Camryn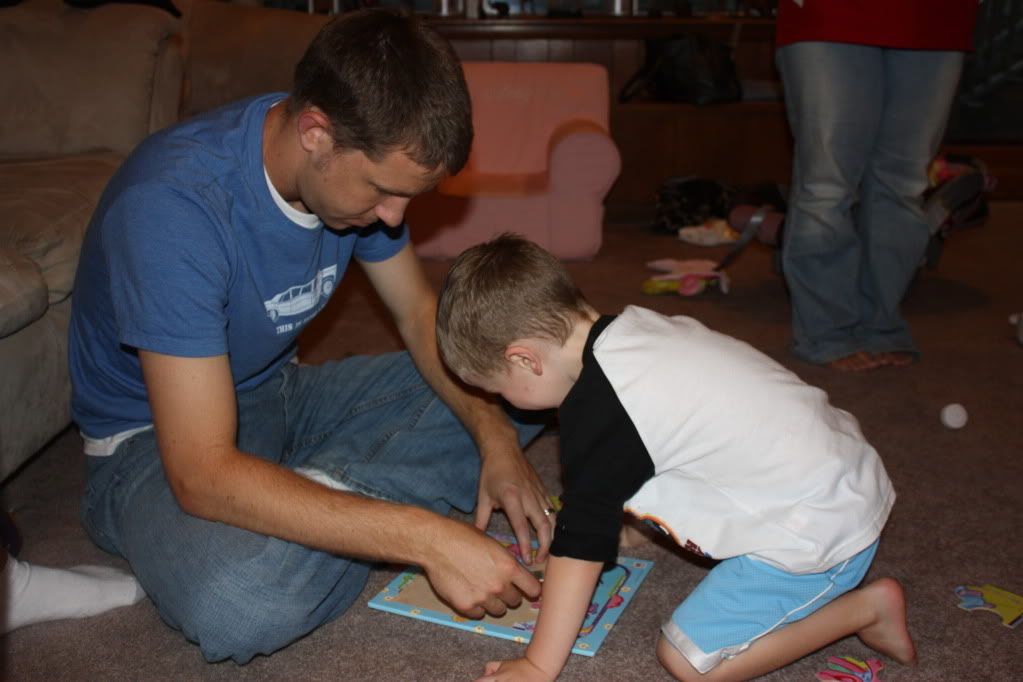 Chase and daddy doing puzzles
Sweet baby girl!
Last but definitely not least......
Look who slept in her big girl bed tonight!!
YEAH!!!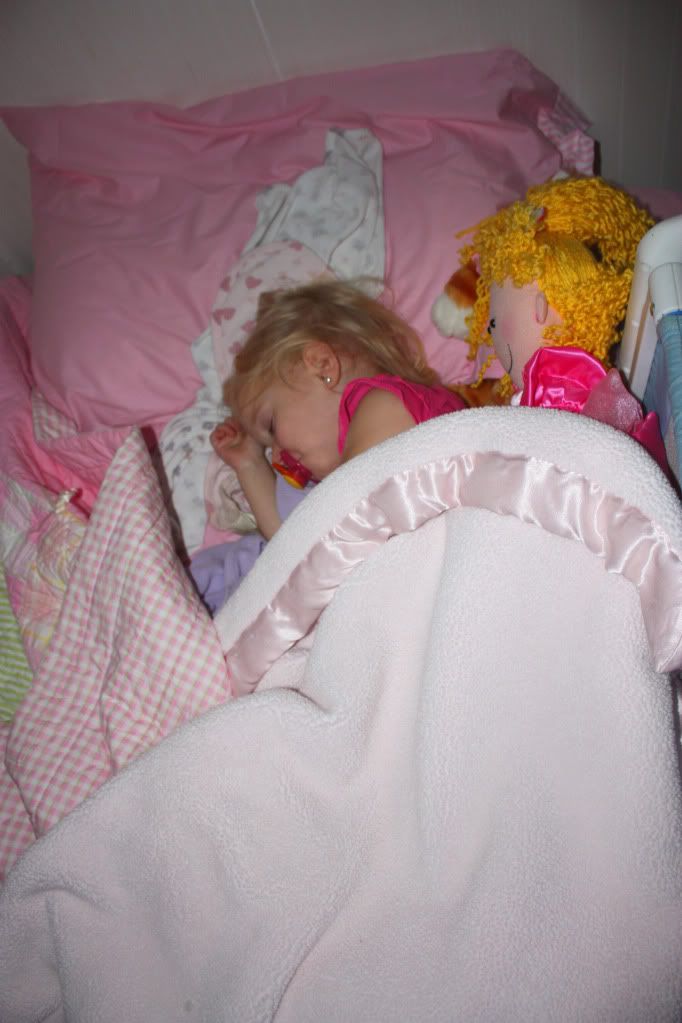 Not only did she potty train herself in 3 days, she also slept in her big girl bed....all at 25 months old! Potty training is going great, she has been dry for days and is even dry during nap and night time. Do you think I will get my wish and only have one baby in diapers, but the time #3 comes?!
Cross your fingers with me!!