I think this might be picture overload, but I am obsessed with my camera and photoshop. It is what takes up my 'quite time' during the kids naps. Which by the way, I have been successful everyday this week on getting all 5 kids down for nap at the same time. Can we say...break time for me! :)
I promise there will be some good posts coming up soon, that aren't just pictures.
Also, don't forget to participate in my
Food Fixing Friday
tomorrow. It is kids recipe edition!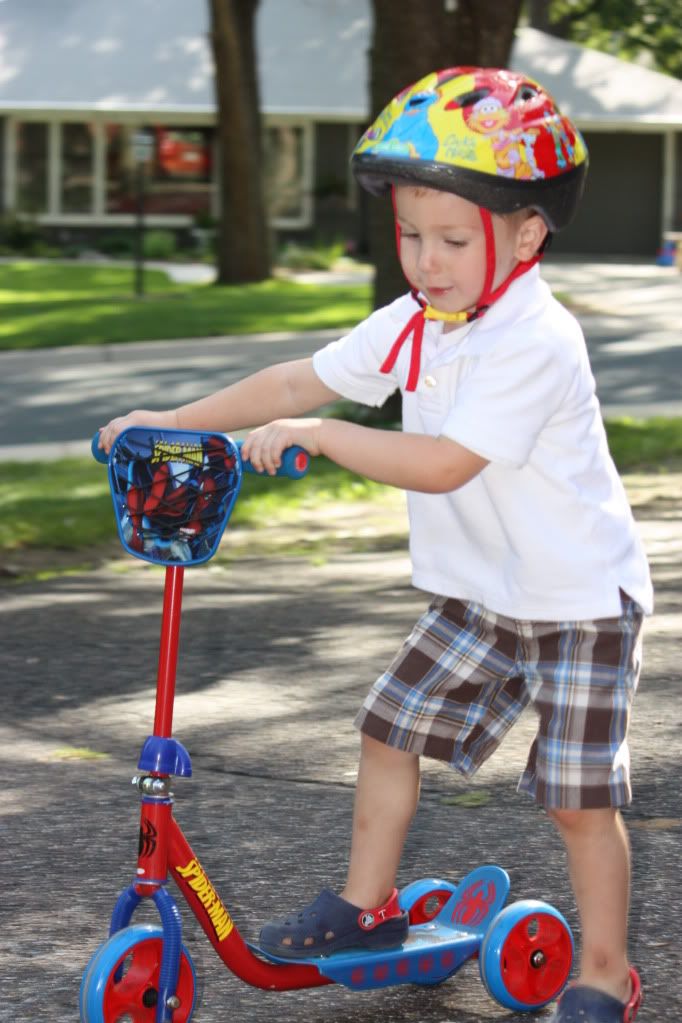 Time for a little scooter fun. I drew a road on the driveway with stop signs, stop lights, and other traffic signs, it kept the kids busy for quite awhile.
Grandma stopped over to bring Abby a new book for being potty trained and Chase a new book for his fist day of school in a little over a week.