Today has been less stressful than yesterday, and for that I am thankful. I realize that I can't stop other people from doing 'bad' and 'wrong' things in my life. I can only hope that I live everyday to the fullest and for my kids and hubby. I have had a full head these past couple days and I know things will get easier, but it feels like I am sitting at the bottom loop of a drain pipe.
Here are some adorable pictures that are getting me though my day...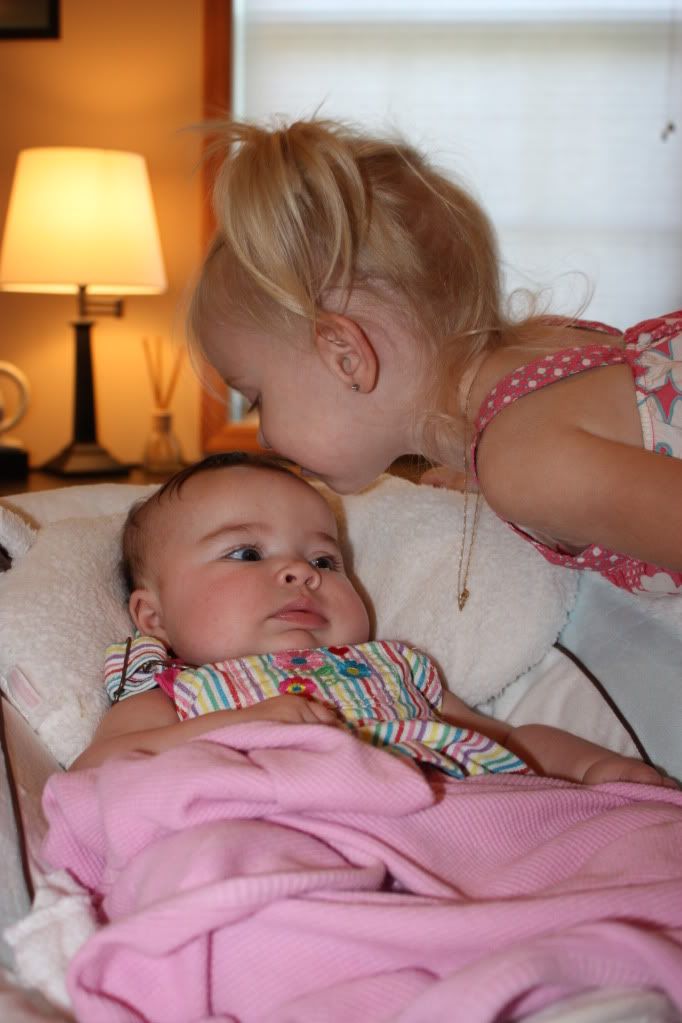 Abigail and Camryn...my best friend's baby
Gorgeous Camryn! Such a happy girl!