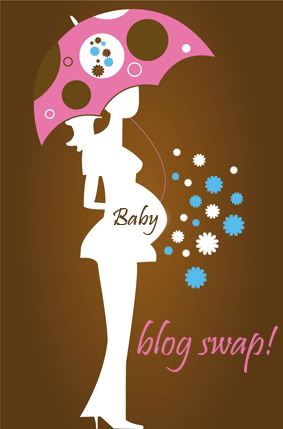 The time is here to brag about your package that you received during the baby blog swap. Thanks to everyone who made my first blog swap run so smoothly!!

I had Melissa from IVF Infertility. She is a new mommy to a handsome little baby boy Cooper. She was a great partner and knew me pretty well, to send me all stuff that I love!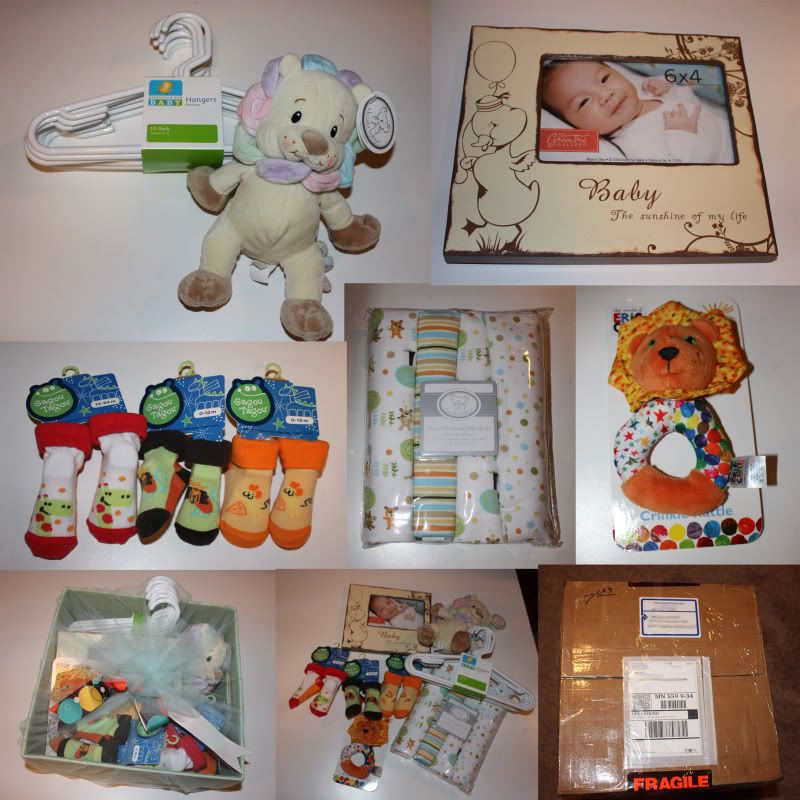 An adorable Lion stuffed animal that has a rattle in it. Some more hangers, cause she must know that I go through them like crazy. Some new receiving blankets, so that this baby will keep warm in the frozen tundra. A lion Rattle toy. 3 pair of adorable socks with cute animals on them. An adorable picture frame, that I can't wait to put a picture of the baby in. A sea green bin, cause she must know how organized I am and how much I LOVE bins. Thanks so much Melissa, I love it all!
Now it's your turn to share...link up below to show us what you got!