She made one of these and I just loved it, so I made one of my own.

I had a white board calendar, but the squares for each day, never seemed to be big enough. Plus, you can only decorate it with colored white board markers. Me being artsy and liking color, thought that I would make a bigger one with my own dates and months.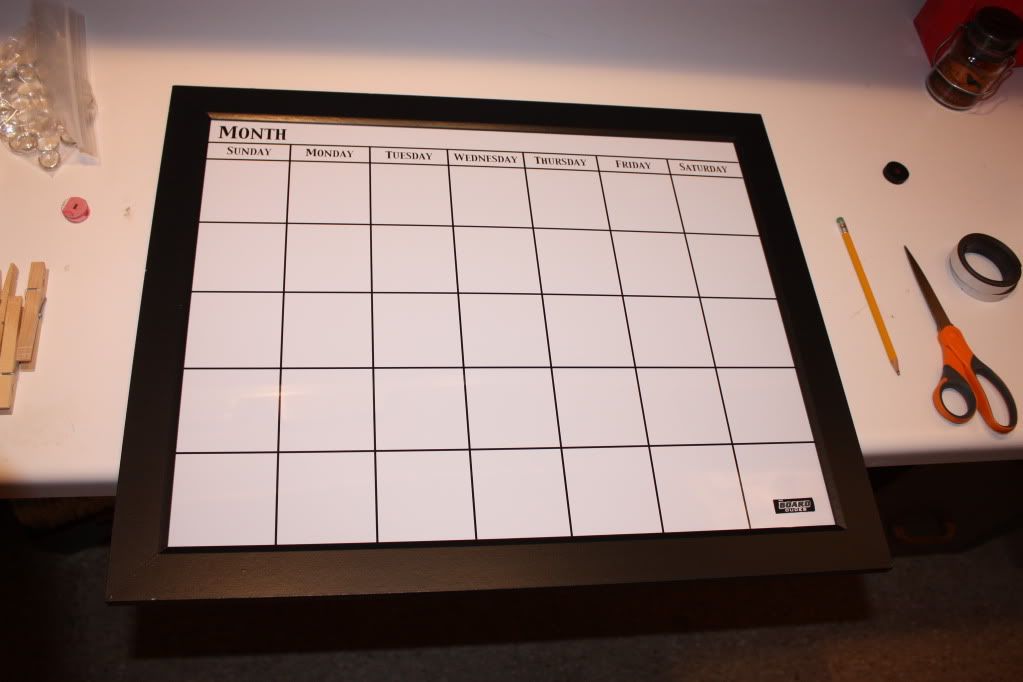 I got this large white board at Michael's Arts and Crafts, and it was even on sale. I can't complain when things are on sale!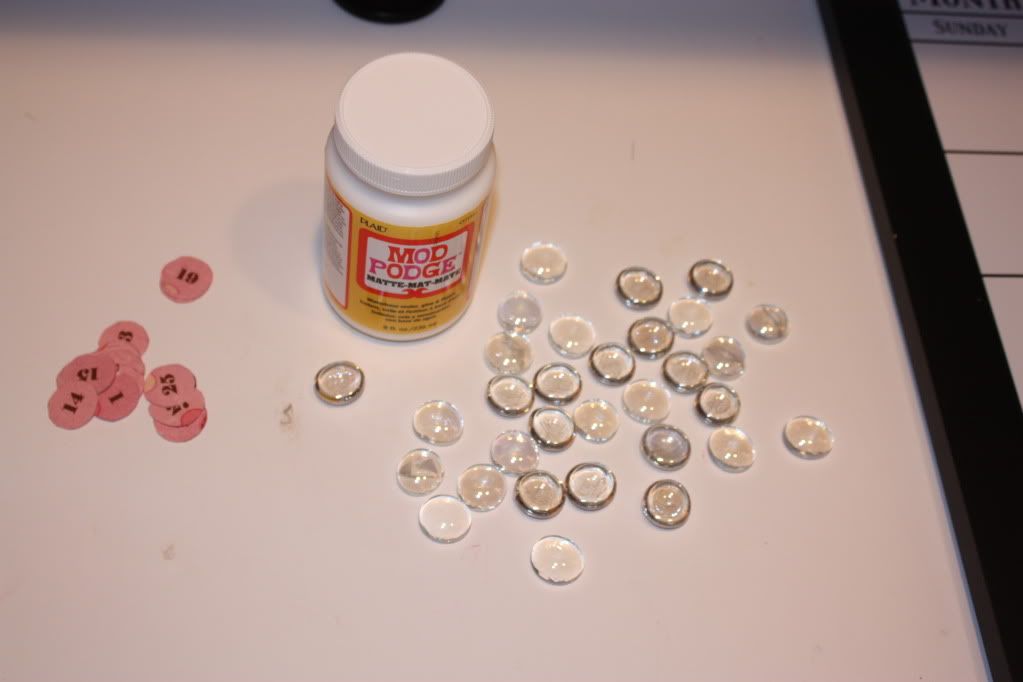 Then I printed out the dates 1-31 and Mod Podged them onto clear rounded 'gems'.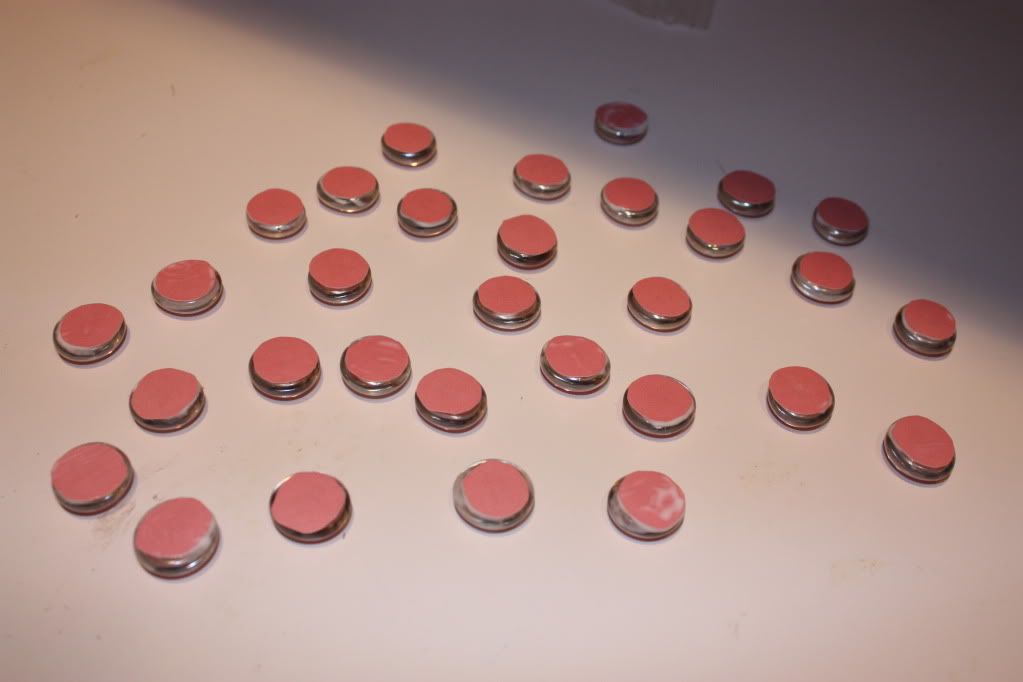 Let them dry and then backed them with magnets.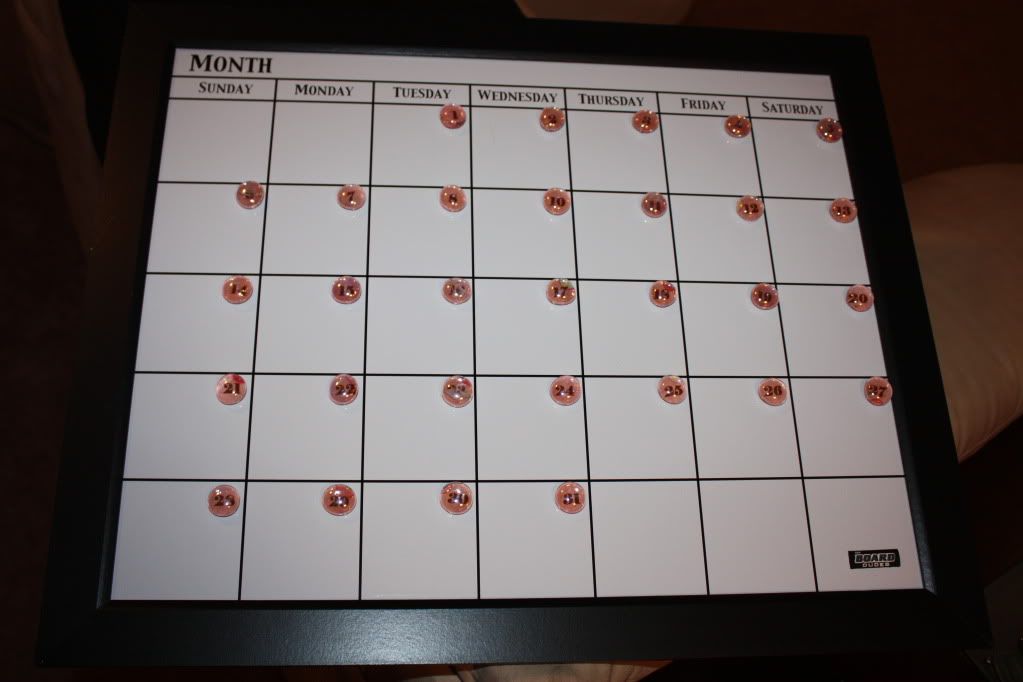 And Ta-da... put them on the calendar.


Then I made the months and put magnets on them.


Now look, organized and cute at the same time!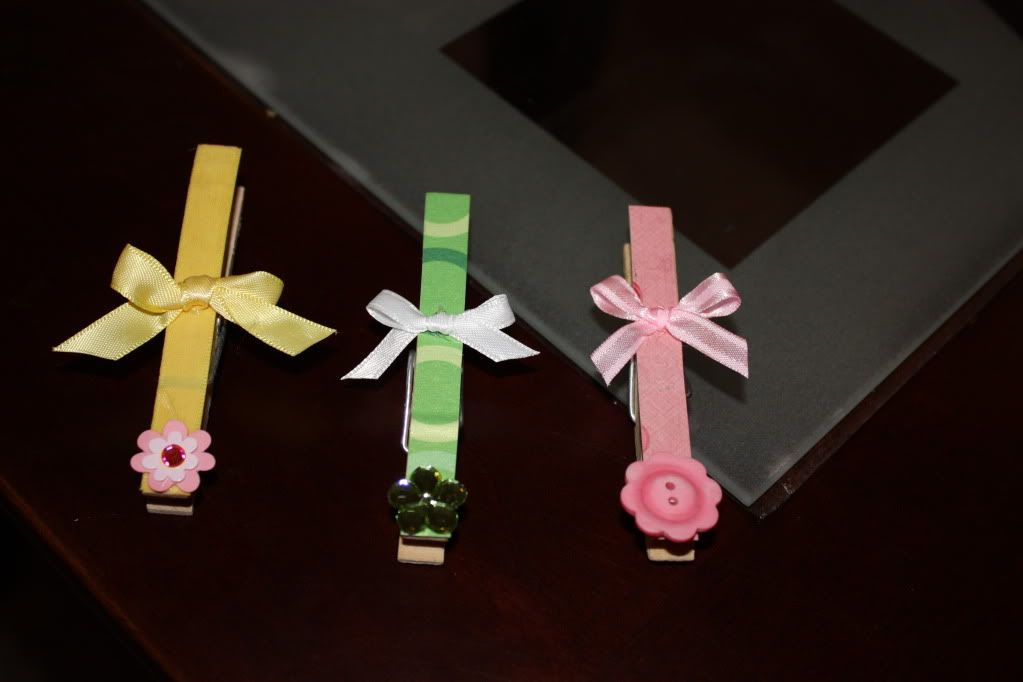 Then I made magnet clothes pins for the fridge, so that I had cute paper or note holders.



I am done being crafty, time to get to work on my sister-in-laws wedding programs!