Are you feeling guilty for leaving the windows open to catch a breeze when you know the air is on? Feel like a bag lady for wearing the same shirt for days on end? Get tricked by a fake news story and feel foolish? We'll don't!
Not Me!
Monday was born out of my desire to admit some of my imperfections and reveal a few moments I'd rather forget. You may find it therapeutic to join in and do the same thing!
Head over to
Mckmama's
blog to see why everyone else isn't perfect!
I
did not
sanitize the kids and my hands more than I have ever sanitized in my life this week. I
have not
been doing more research on the Swine Flu and it keeps freaking me out, whenever we go in public and my kids touch things. We
did not
visit Target, Costco, Chuckie Cheese and the movie theater this weekend, all which are all crawling with germs! Ick!
We
did not
decide to visit the pumpkin patch on the coldest day this fall. The weather channel
would never
be wrong by saying it was going to be a high of 43 degrees and then only be 36 degrees. Who would go when it is that cold out in the fall...
not us
!
I
did not
drop off Chase at Sunday school screaming his head off. I
would never
leave my screaming child with someone else. I
was not
completely positive that Chase was putting on an act for me, because he never cries when his daddy leaves him at school or Sunday school.
While getting dressed for church on Sunday morning, Chase was in the room watching TV and looked over at me as I was changing. He asked me why I wasn't wearing any underwear. I turned around to face him and said, I am wearing underwear. There is
no way
his response was, "Why doesn't your underwear have a butt?"
While hearing the rumors that it is going to snow 1-3 inches of snow tomorrow, I did not go onto our deck and finally put away our pool, that has been drip drying for the past two months. I would never leave sand toys and the pool out on the deck, just because I have been to lazy to put it all away.

Don't forget that today is the last day to enter in my giveaway from The Letter Block Shop for a chance to win your own custom set of these...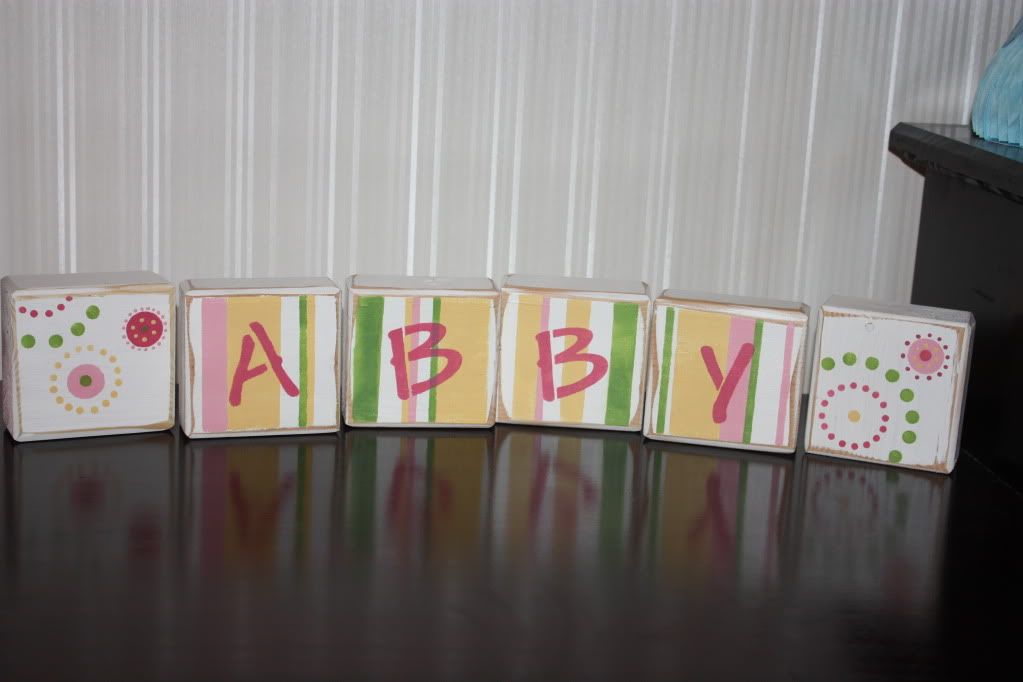 Go here to enter in the giveaway!