What a gorgeous weekend we had! Both of my kids felt very photogenic too. Great pictures, lots of fun and gorgeous weather...can't ask for more than that!
Slide racing! I didn't even have to bribe them with candy.

She loves bugs. Not quite sure where she got that from, cause I can't stand them, but more power to her. This is her new friend the lady bug, she looks for him everytime we go back to the park.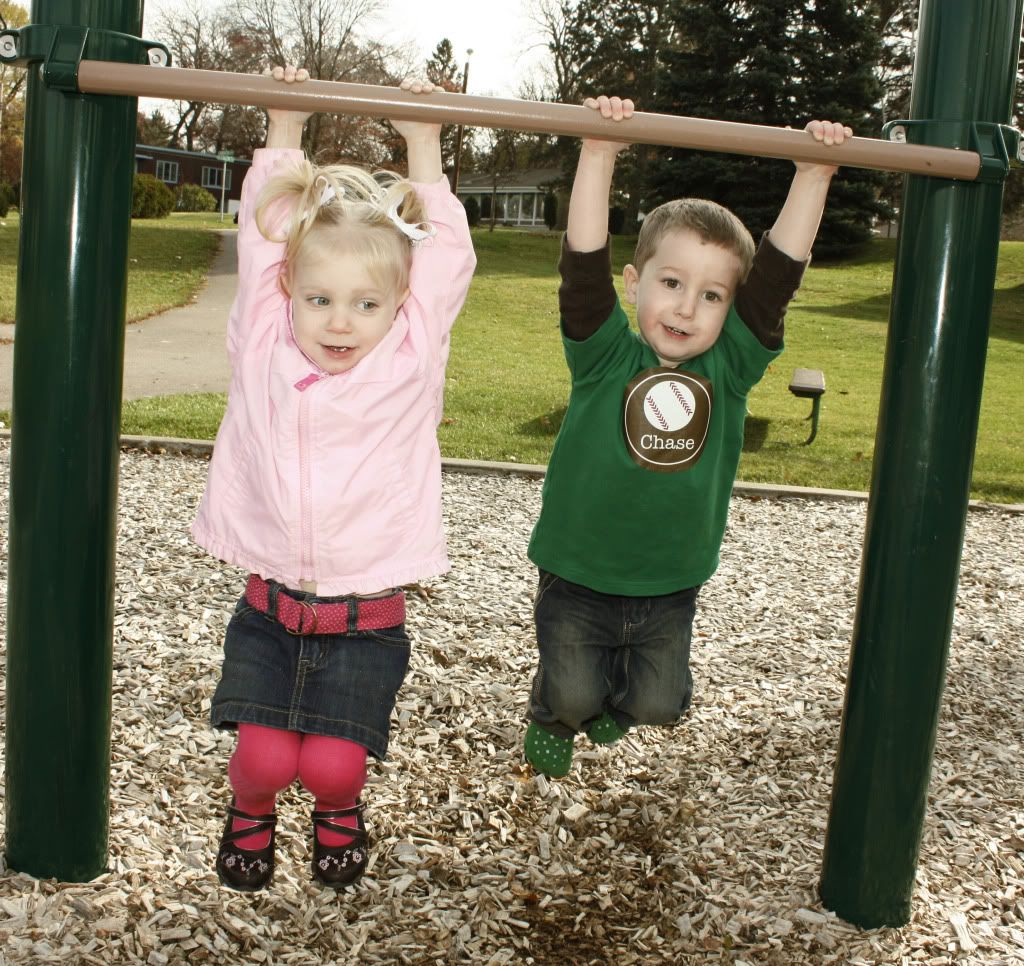 Hanging contest...Chase won!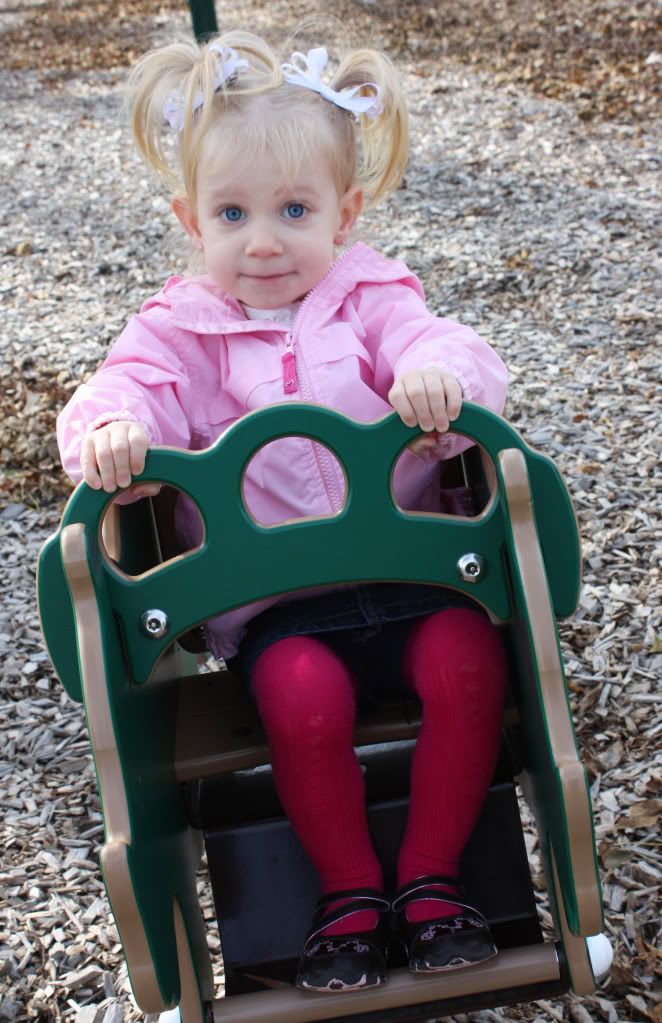 She is probably too big for this, but it is just too cute!!

My kids are addicted to the Wii and they love playing the Wii fit! Great for exercise in the frozen tundra!