Are you feeling guilty for leaving the windows open to catch a breeze when you know the air is on? Feel like a bag lady for wearing the same shirt for days on end? Get tricked by a fake news story and feel foolish? We'll don't!
Not Me!
Monday was born out of my desire to admit some of my imperfections and reveal a few moments I'd rather forget. You may find it therapeutic to join in and do the same thing!
Head over to
MckMama's
blog to see why everyone else isn't perfect!
This weekend was a rough one. I am not one to sit still and rest, while something is trying to heal. I did not sit in bed most of the day Friday, trying to let me back heal, from throwing it out on Thursday. I was not super impaitent and tried to get a few things done, even though I was in a ton of pain.

I would never ask Chase is he wanted to vacuum for me, so I didn't have to bend over. He did not say, "ok mama, I will help you since your back is hurt." He started to vacuum for me and there would be no way I would take over, just to get it done quicker. I did not regret vacuuming later that night.
I would never vacuum out my car, cause my back was feeling better, from getting relief from the chiropractor. That is way too much bending and work than I should have been doing. My husband did not say, "don't you dare bring the vacuum upstairs and don't even think about vacuuming your car. I would never pretend I didn't hear him and do it anyway.

While vacuuming my car out, I did not open the glove box to find more than 12 BBQ and ranch McDonald's sauces that have been in there for who knows how long. I really do not go to McDonald's that often, but when there's Monopoly my husband likes to visit there a little more often.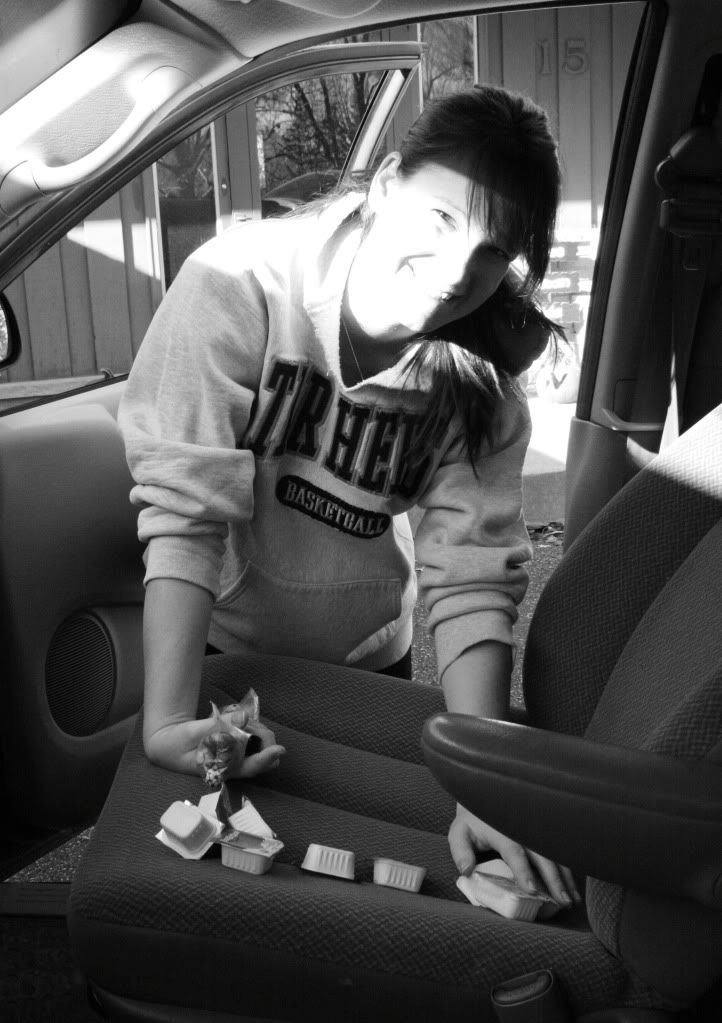 I had a purse party this weekend and got to see some really good friends I haven't seen in awhile! I really wish I could get together with them more often and not just see them now and then at parties and get togethers. There were more than 100 purses, over 20 wallets, over 100 headbands, necklaces, little girl tutu's and bows and more to choose from. I would never get a purse, a wallet and sunglasses that all match. I was not in desperate need of a new purse. Now I just need somewhere to go without my diaper bag, so I can use my new purse.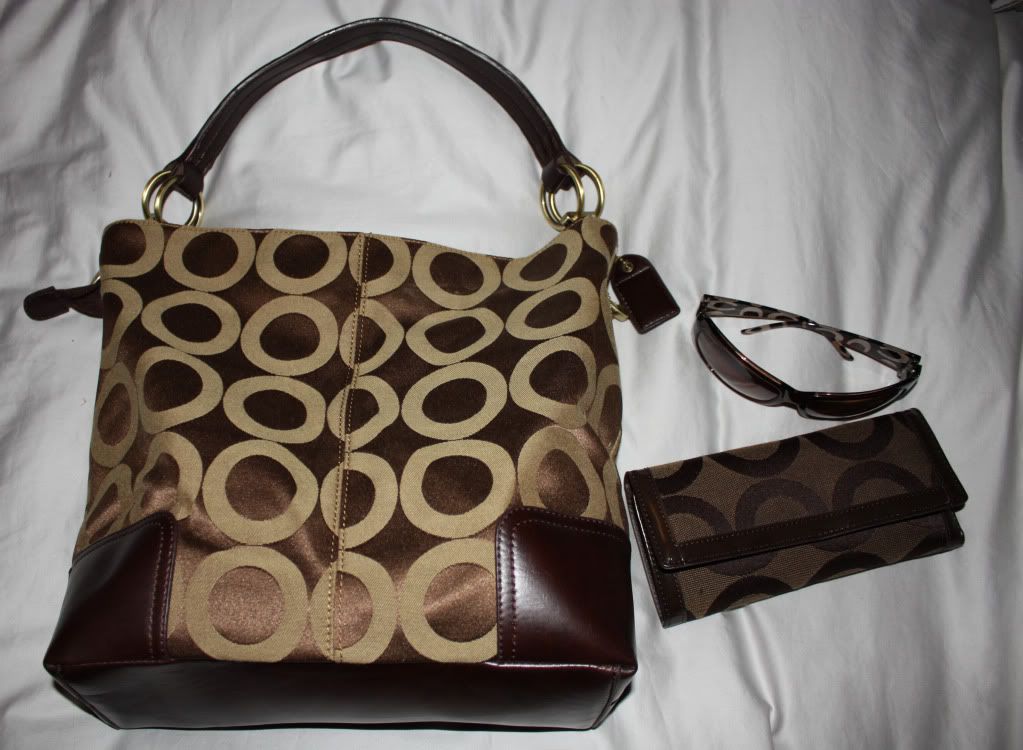 After offering my readers that commented on my post about my business website, a blog makeover, I did not already finish 2 blogs yesterday that I think turned out really great! I am not excited to do more of them and I would never get a huge smile on my face, by just making people happy to have their blog made over.