Ever since I found out we were having a girl (Abby), I have dreamed of her having one of those princess loft beds. The ones with the princess themed 'tarps.' They are not only cute, but save room too. I think Abby would love playing with her toys under her bed. The one I have in mind looks just like this...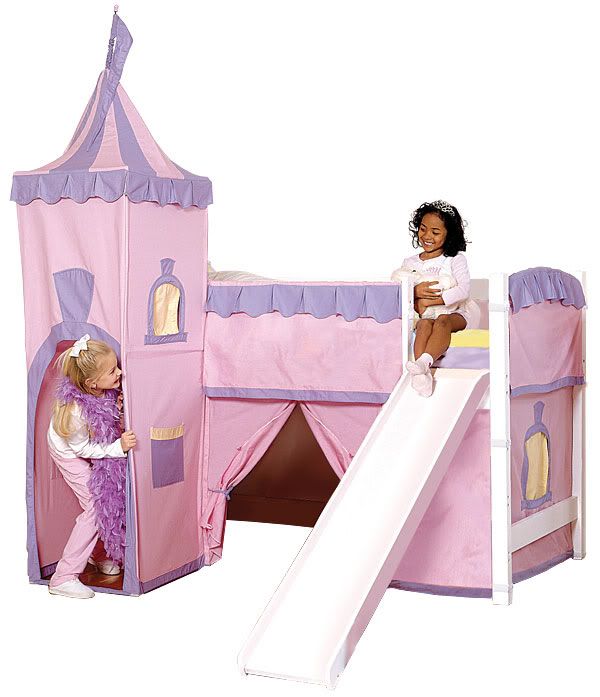 Well, I don't have $1000.00 -$2000.00 to drop on a new bed for Abby, but I have been searching around on craigslist and searching Google shopping. I found a couple on craigslist that were reasonable, but they are always sold or someone e-mailed before me. The cheapest I found on Google shopping is $410.00. That is reasonable to me, but I don't think it would fly with my hubby.

I could also go the route of just a bunk bed, but the defeats the purpose of saving space and having some toys under her bed. I found this bunk bed that I like too...

Do any of your kids have bunk beds? How do they/you like them? Does anyone have a loft bed that they got for a good price?
I really want to see if I can just help my dad make one, he is quite the handy man, but I am sure it would take a lot of work. Has anyone had one custom made?!