Remember
this post
?! The one about debating on whether or not to get Abby a princess loft bed. Well, look at this...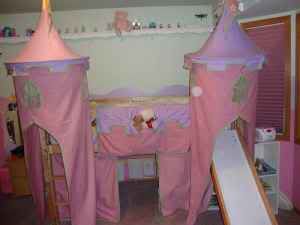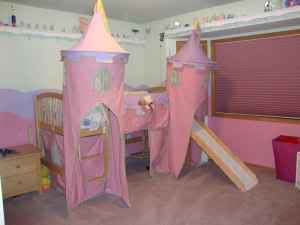 Yep, that is right, I found one on Craigslist...for dirt cheap!

Just go ahead and guess how much I paid for it!?

Go ahead guess!

If you guess it right, I will give you a blog makeover or design a photo card for you.

Leave me a comment and tell me your guess.