We bought a gingerbread house for the kids to decorate and they were so excited to put all the candy on. We told them, they had to eat a good dinner and then we would decorate the house. They ate great and while the base of the house was 'drying,' they helped grandma and grandpa decorate their Christmas tree. Abby got to put the star on top and the tree looks great.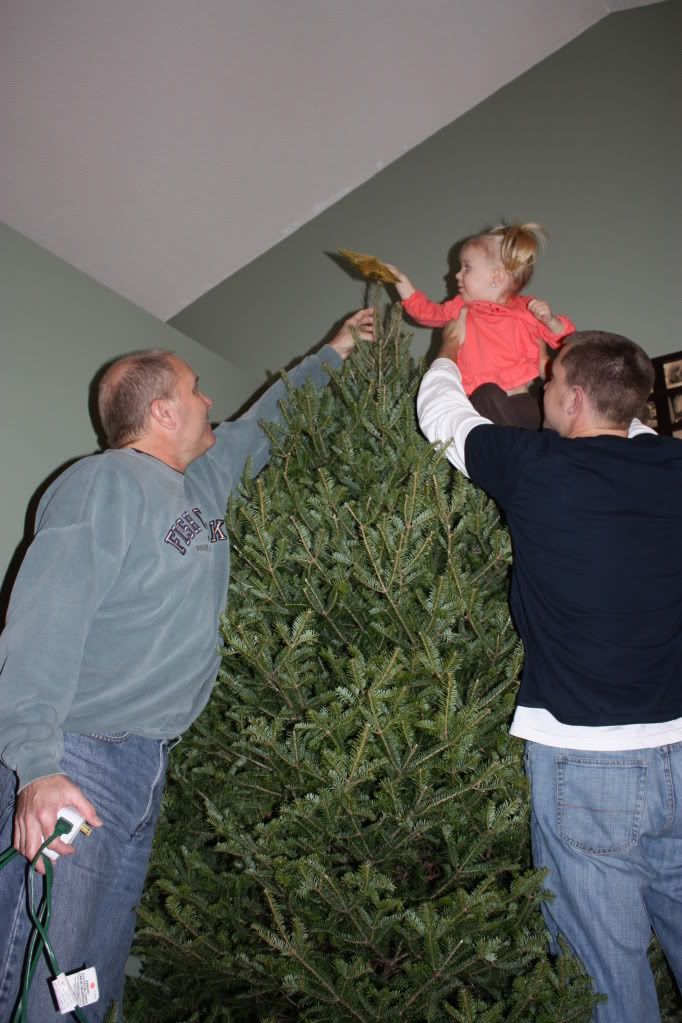 Putting the star on top

Snugglin' with daddy and watching Chase decorate the tree

Chase helped with the lights too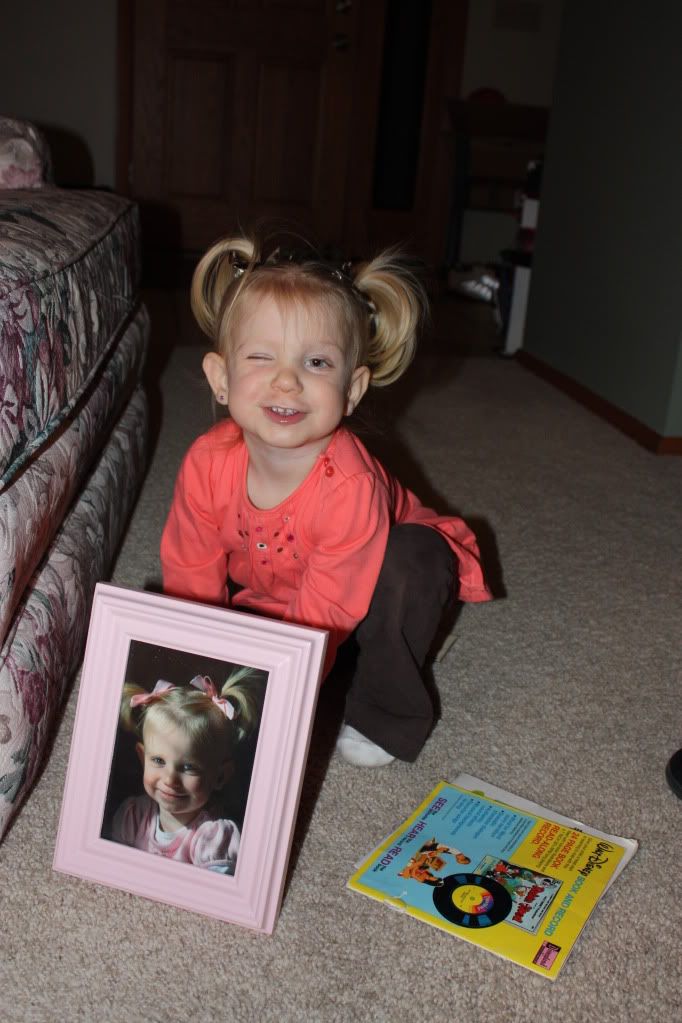 Abby love looking at pictures of herself

Abby's new 'smile face.' Usually she smiles and it is so big, it makes her eyes close. When you ask her to keep her eyes open, this is the face you get. Too funny!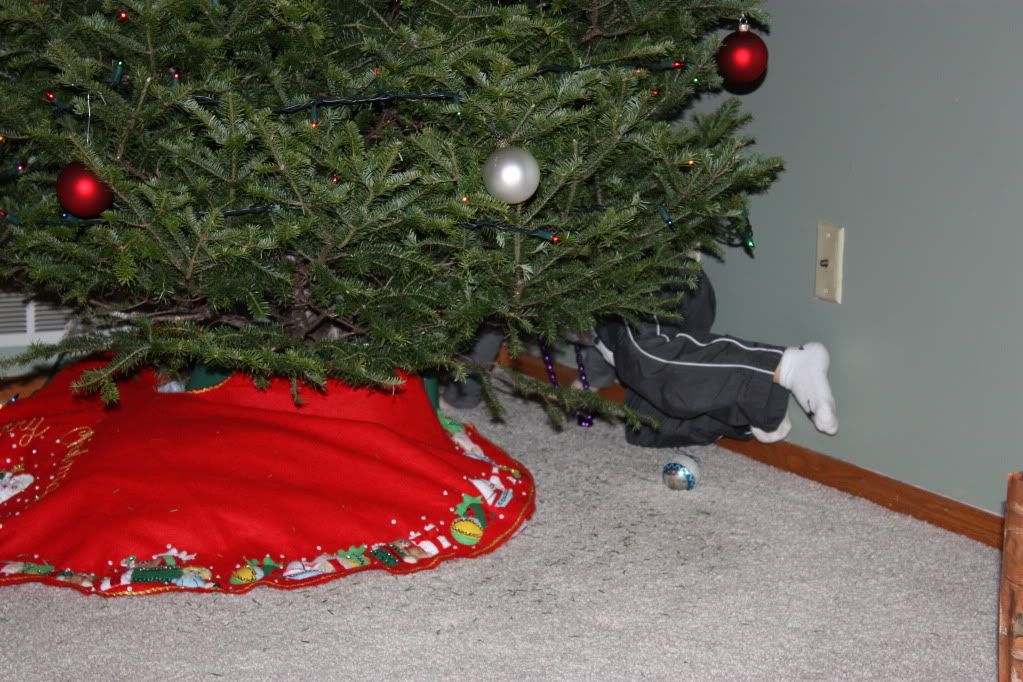 Chase loves putting the ornaments in the back of the tree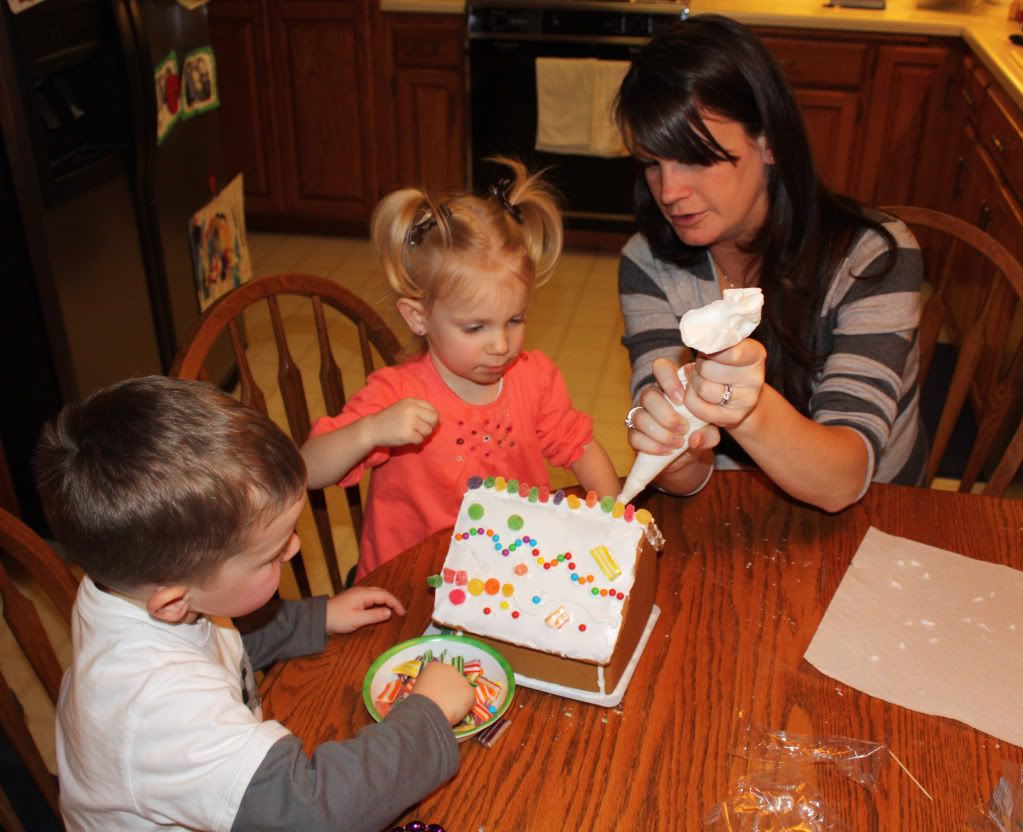 Putting on the icing and then comes the CANDY!!

So concentrated!

Such good little decorators

They did so good! Eating more than their fair share of candy.