What a blessing she has been!
Such a big girl, holding up her head (first time in the Bumbo)
I love waking up to this smile every morning!!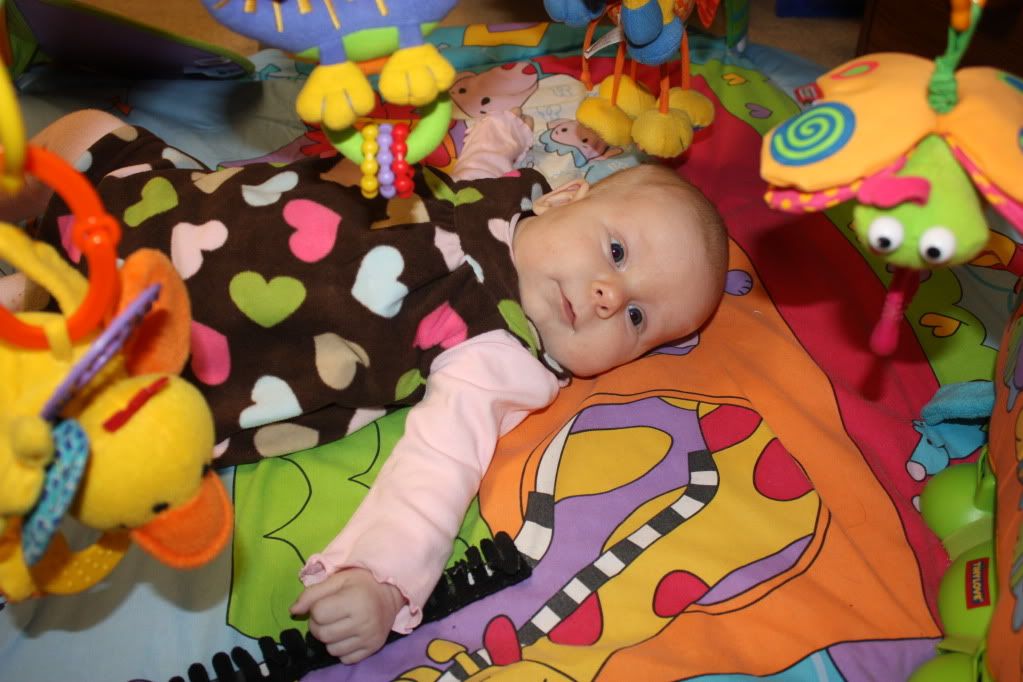 Playing on her play mat....she will just look up and smile at the toys!
Watching the mobile in 'aw.' She loves the swing!