Erin, Alex and Avin came over yesterday for a play-date.
Erin
and I got to work on her new blog design and the kids had a blast. We ate lunch together and after the kids watched a movie together. I totally forgot to take my camera out, until they were watching a movie.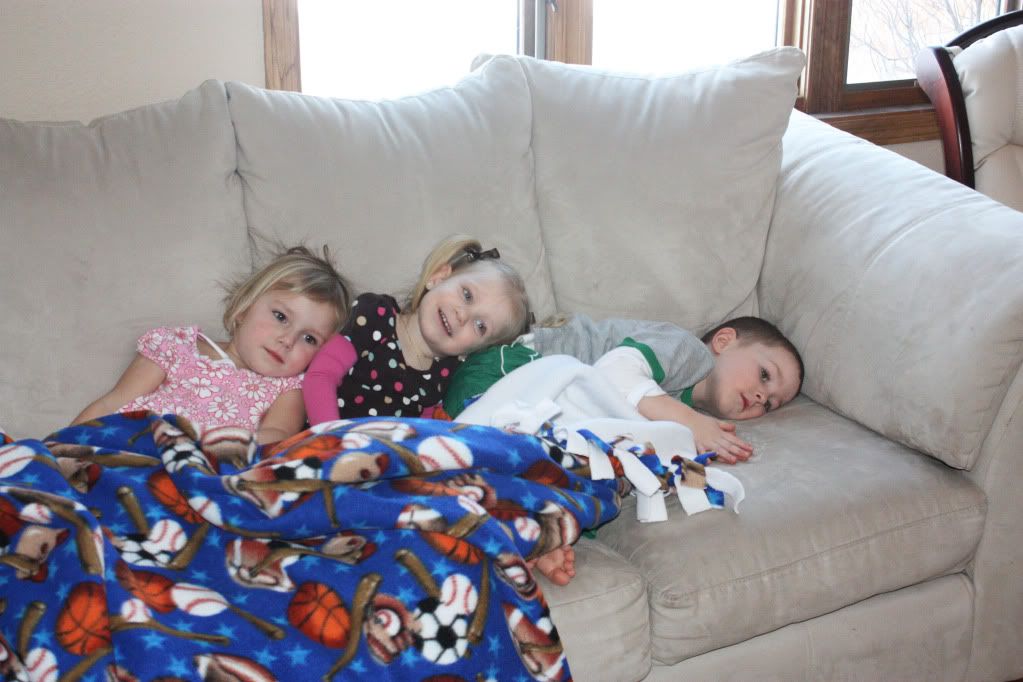 This is Makenzie's new position in her swing. You can move her head straight and she will move it right back to this position...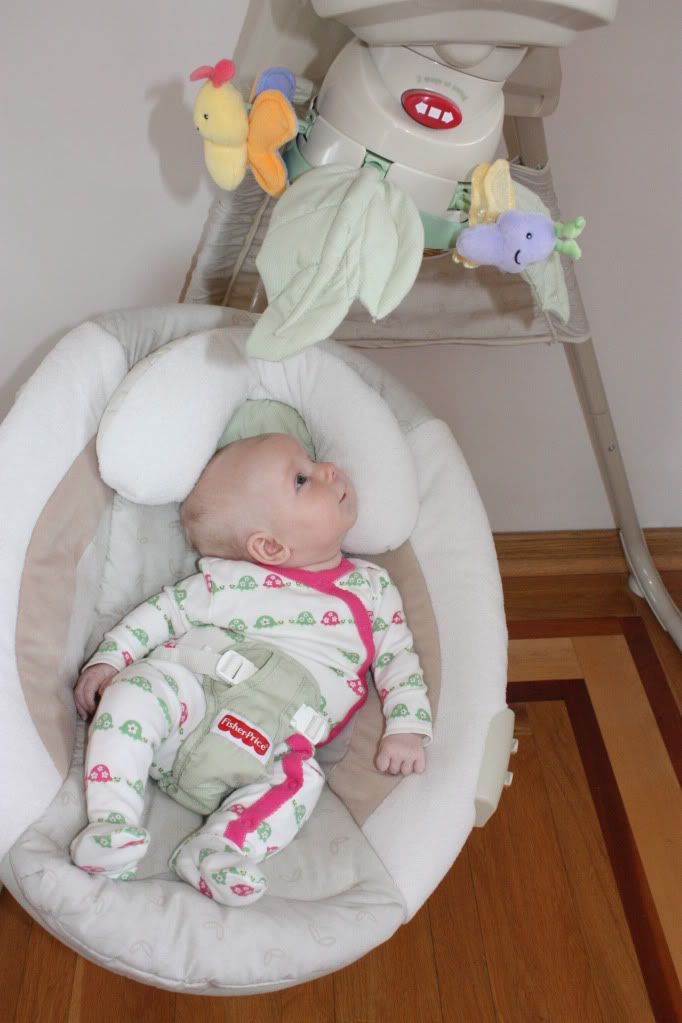 AND last but not least....
Check back later today, to see how you can win one of these...