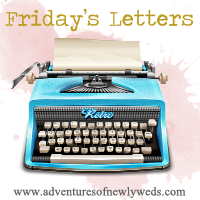 Dear unfortunate scab on my knee
-
I know that I caused you by walking to quickly in my heels and getting stuck in the sidewalk crack, but seriously. can you please heal already?! Knee scabs are the worst and it keeps re-opening. Not to mention it hurts!
Dear garbage man- When I take my precious time to call you and you tell me you are going to call me back in 15 minutes, DON'T forget to call back and make me call you two more times, two days later, to get a hold of you! Come pick up your garbage can...your service is 'trash!'
Dear Ponder (our kitty)

- Thanks for not continuing to pee on my carpet. Could you please magically make the nasty smell go away. That is one of the worst smells ever!
Dear Blake- Thanks for being the best baby ever! Thank you for loving sleep as much as your mommy does. You make my days pretty easy!
Dear obnoxious solicitors- If you don't want to hear about how my day is going and hear my kids yelling in the background, don't call me. I don't want to talk to you anyway, so you are wasting your time.
Dear dust- I mean, come on really! I wipe you away so many times, can't you just stay away. You are the one chore that I despise, so please make my job as a 'maid' easier and go to some other house.
Dear summer- Please slow down! You are going so fast. I know we pack you full of baseball games, soccer games, softball games, family picnics, camping, BBQ's...but I really do wish you'd slow down a bit, so I can enjoy you more!
Head on over to Ashley's blog to link up!